BY Herschel Smith

1 year, 9 months ago
No insignia were visible and Ukrainian officials said it was not possible to tell if the troops belonged to the regular Russian army or were from Russian-controlled separatist units, The Guardian reported.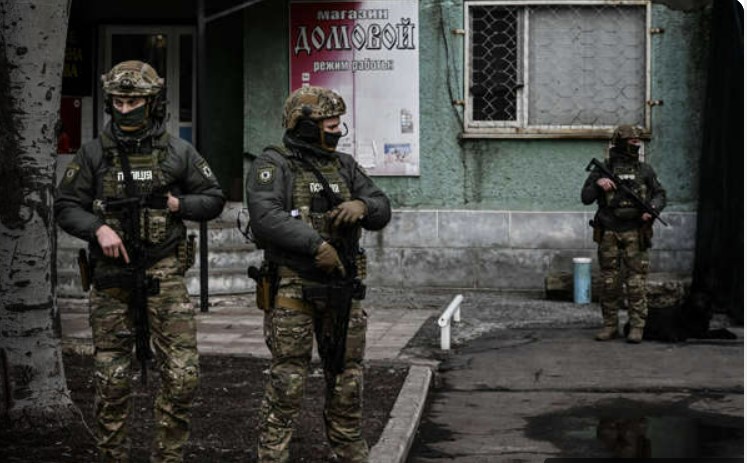 Hmm … high speed gear, cutout helmets, comms, every one of them with pistols and carbines, matching cammy pattern, self-confident, good trigger discipline, hip holsters (not the stupid drop holsters).
My best guess?  Spetsnaz.  They would eat the girls in the 82nd Airborne alive.
I continue my call for full scale war.
On the Southern border of the U.S.  Shoot them when you see them.
We have absolutely no business in Ukraine doing anything at all.  It isn't our business.  It isn't our "near abroad."