BY Herschel Smith

11 years, 2 months ago
Over the weekend we visited Jones Gap State Park in South Carolina, 6000 acres of mountainous wilderness.  It must have been a new moon, and upon nightfall we couldn't see our hands in front of our face.  The critters stayed away, and although we were told to expect bear activity, we didn't have any.  My son did almost get bitten by a Copperhead.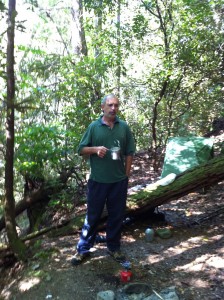 Here I am attempting to cure my insatiable appetite for caffeine by use of my Isobutane stove.  Mornings are tough without coffee.  My one man tent is in the background.  It was home for Heidi and me this weekend.  My trekking poles are on the ground to the right under the log.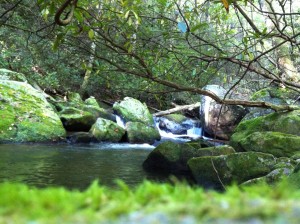 This is the river down below us that sang us to sleep.