BY PGF

1 year, 5 months ago
TSA agents find sword inside oblivious traveler's cane.
The Transportation Security Administration said a traveler at a Boston airport security checkpoint was shocked to learn his cane contained a sword.

TSA New England tweeted a photo showing the sword cane that had been brought to Logan Airport by an oblivious passenger.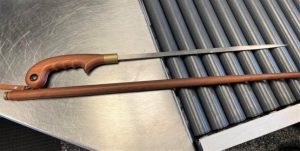 "Oblivious?"
Honestly, Mrs. TSA Security Clerk, how very befuddling; I thought it was a walking stick, not an M4.
And:
Joe Scarborough says TSA can not detect 'ghost guns,' can't stop them from getting on airplanes. Susan Rice nods in agreement.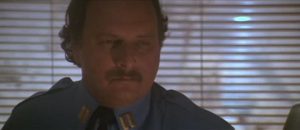 Carmine isn't happy as he remains on the hunt for that elusive Glock 7.