About The Captain's Journal
The Captain's Journal began when my youngest son, Daniel, entered the U.S. Marine Corps.  My oldest son, Joshua, told me that he thought I "blogged in order to stay sane" during this period and that time when Daniel was deployed on a combat tour of Iraq.  During his deployment, Daniel saw heavy combat in the initial stage of the tour, transitioning to heavy policing, constabulary and stability operations during the later stage of the tour.  He earned the combat action ribbon in support of Operation Alljah in Fallujah.  Daniel is now out of the Marine Corps and in college, and The Captain's Journal has transitioned to coverage, commentary and analysis of firearms, second amendment rights and politics.
I am not a member of the military, and the name of the web site refers to the record of my voyage, my journal, of the particular snapshot in time in which I find myself.  My oldest son is Joshua, my second son is Joseph, and my daughter is Devon.  My wife wishes to remain anonymous and unconnected to this web site.  Herschel Smith hails from Charlotte, N.C.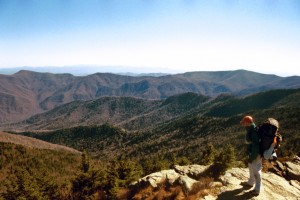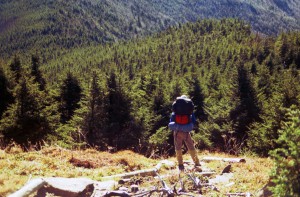 The two pictures above are of Herschel on Mount Mitchell (or thereabouts in North Carolina (Big Tom?, or Mount Craig?), and his son Daniel before he was a Marine.