BY Herschel Smith

6 months, 2 weeks ago
I'm recently back from a business trip and professional conference in Idaho Falls.  At the end of the conference I decided to do a bit of hiking.  I headed up to the Tetons.  Here is one picture of a less snow covered area.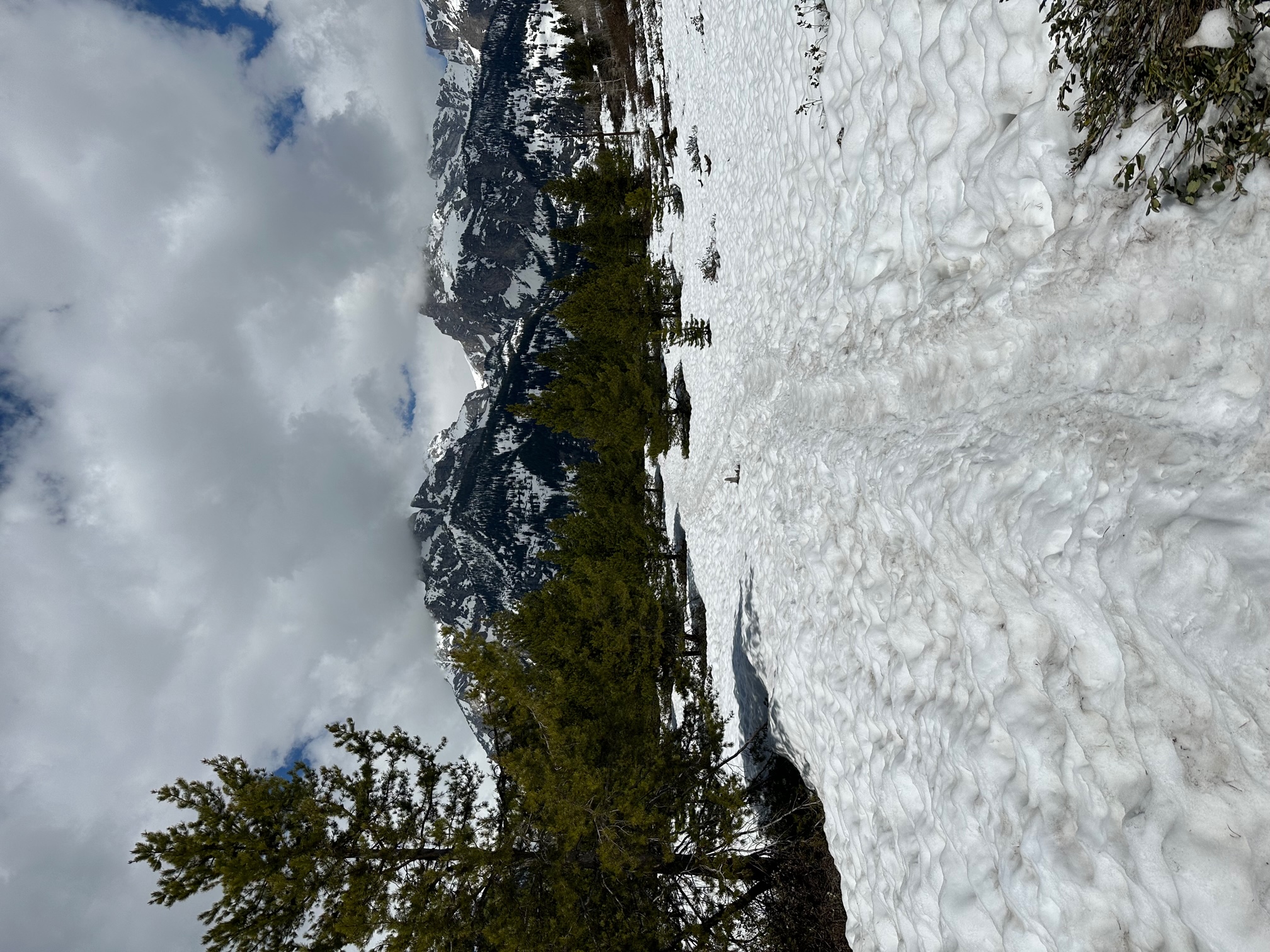 At least the path is worn well enough that it can be seen.  Everyone else turned around a short time after this photo was taken.  I kept going, and seemed to be the only one up there.  On up the trail I passed a really nice Asian dude who talked to me and recommended that I not move forward unless I had AllTrails on my phone.  We happened to have connectivity where we were at the time, and he assisted me in loading it up, downloading maps and getting the right trail (there were some trails with similar names).  Soon I lost connectivity.  It's a good thing (and providential) that I ran into him.  This was the next scene a few miles further.  The trail had utterly disappeared.  Were it not for AllTrails, I would still be wandering in the Tetons.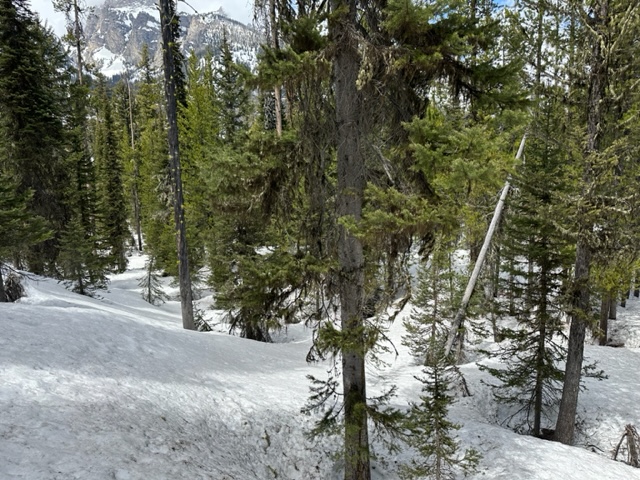 The snow was five or six feet deep in places, and while I could make decent progress at times staying on top of the pack, I was "post holing" a lot.  A few times I fell into tree wells and had to claw my way out.  That's an awful lot of work.  The Asian dude had not only trekking poles, but snow shoes as well.
Also, I'll comment that with more unenlightened among us sometimes I often have wondered why a man doesn't just "swim" out of snow (e.g., during an avalanche).  Yea, that's impossible.  Put your leg into snow hip deep and it's like cement.
The trail was the Taggart and Bradley Lake trail in the Tetons.  I wasn't properly prepared for the hike.  I did make it, but not without a slog.  I didn't pack my trekking poles because I didn't want the additional space and weight in my luggage.  That was a profoundly stupid decision but I didn't know at the time that the trails would be in this condition.  Going up there without snow shoes made it very difficult.
The second day I decided to do something a bit tamer and stay closer to Idaho Falls (within about an hour of the city).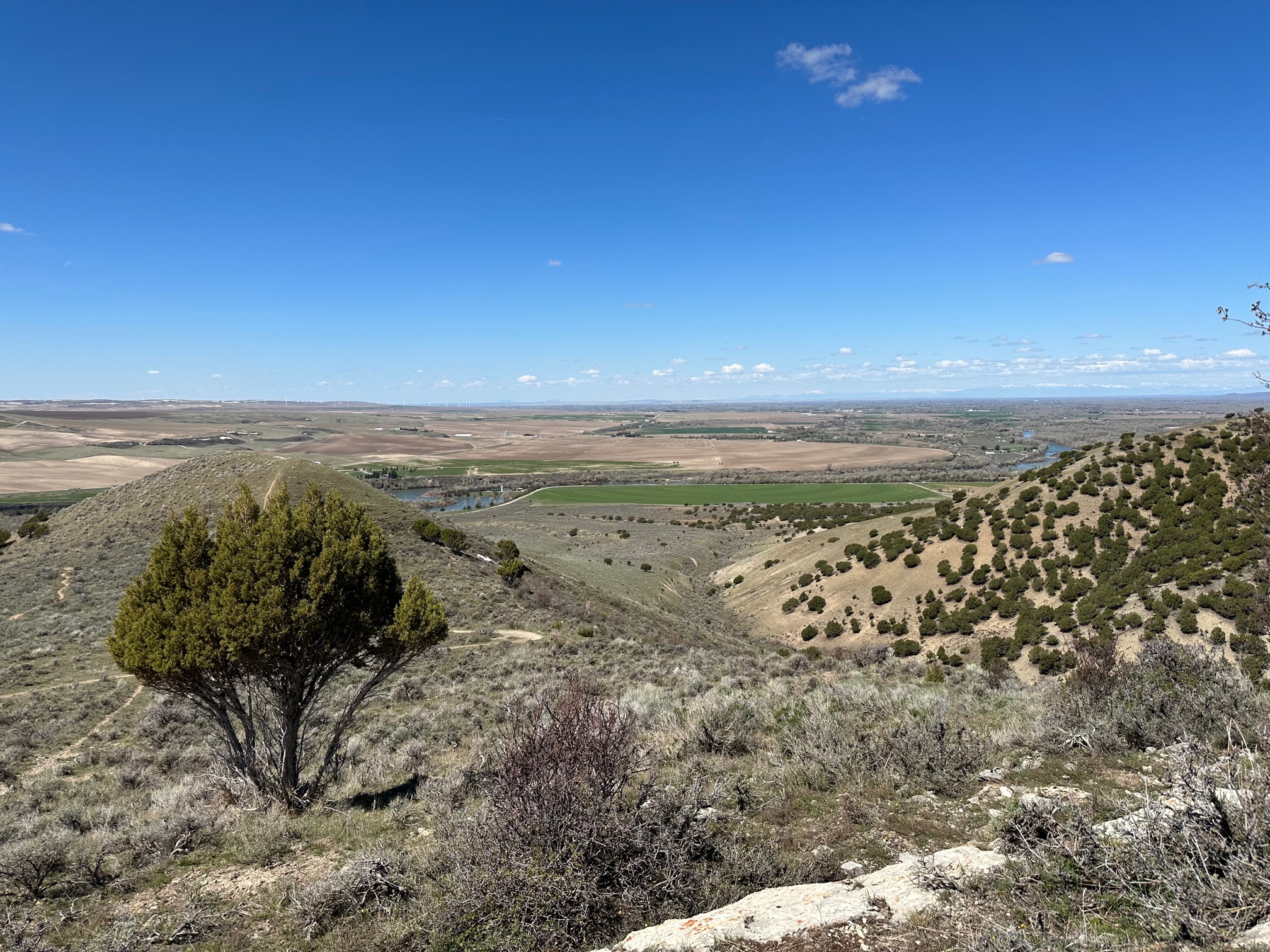 The Idaho and Wyoming area is beautiful country for sure.  But the Northwest had a very deep snow pack this year.  Be prepared when you go into the bush.  I wasn't.  I could have gotten into trouble in the Tetons.