BY Herschel Smith

12 years, 11 months ago
In my younger years I competed on the power lifting team at the college level (squat, bench and dead lift).  I still lift, but haven't been able to keep that trim form I had when I was twenty.  I can't imagine why.  Really.
So my gym and workout buddy Jim competed in the Mid-Atlantic Classic bodybuilding championship recently, and he is the one on the left part of the photograph (or facing us, the one on the right).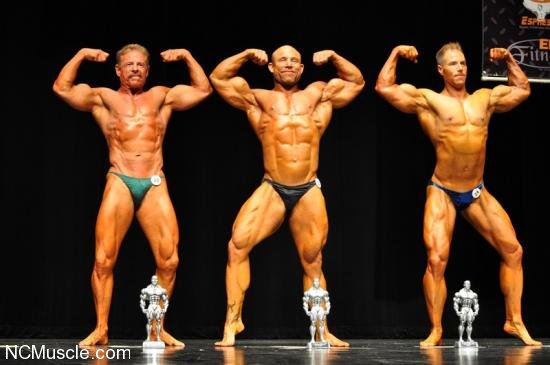 More photos at NCMuscle.com.  Jim turns 60 years old in a couple of weeks.  That's right.  Sixty.  That's six followed by a zero.  No, I don't quite look like my buddy Jim.
Jim competed here (in this specific division) with guys less than half his age.  He placed second.  Jim and I both decided that we were glad that he didn't win.
Here is the extremely fit Jim again.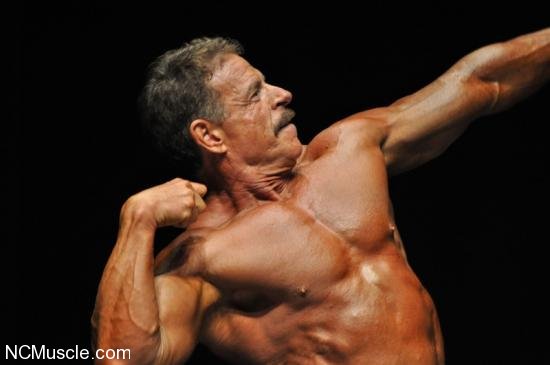 Here is the thing.  Look at the guy in the middle, who placed first.  Take careful note of his right deltoid.  It isn't there.  It was shot off during a combat tour in Iraq.  Let's see.  Combat tour serving country.  Get right deltoid shot off.  Continue bodybuilding.  Win competitions.
So here is the Iraq veteran on the left.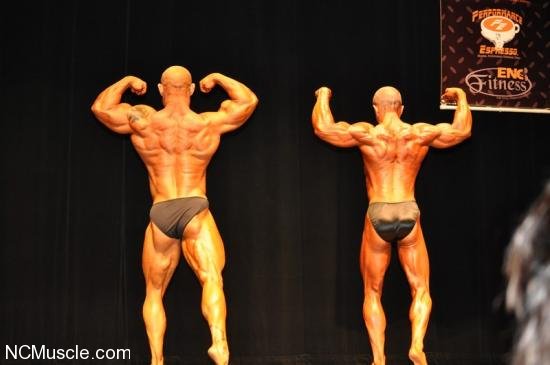 What have you done lately?