BY Herschel Smith

4 months, 2 weeks ago
From a friend, these words, pages 22-23 on the ATF website.
"Because these types of firearms were never designed to be fired from one hand, this rule, as described in the NPRM, does not apply to firearms commonly referred to as pistol grip shotguns.29 86 FR at 30828–29. The 2014 classification described above and any classification that provides that a pistol grip shotgun is not an NFA firearm is no longer valid or authoritative as of [INSERT DATE OF PUBLICATION IN THE FEDERAL REGISTER], and the firearm should be resubmitted to FATD for evaluation."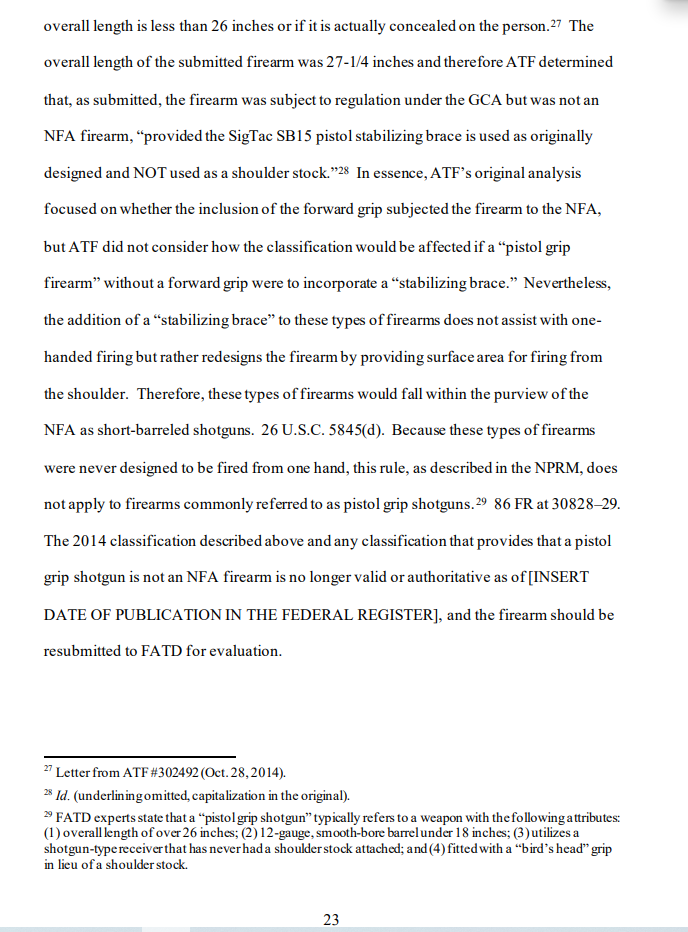 Do you own a Benelli M4 for home defense?  If so, you may be rolled into the ATF clown show they've created for themselves and you with their awful pistol brace release.
Or based on the caveats, they may be referring to bullpup shotguns, or AOW.  Who knows at this point?