BY Herschel Smith

1 year, 1 month ago
Readers may have noticed I was absent the last several days.  It was a good time away.  A very good buddy and neighbor of mine, Robert, and I went hunting courtesy of the fine folks with Williams Hunting in South Carolina.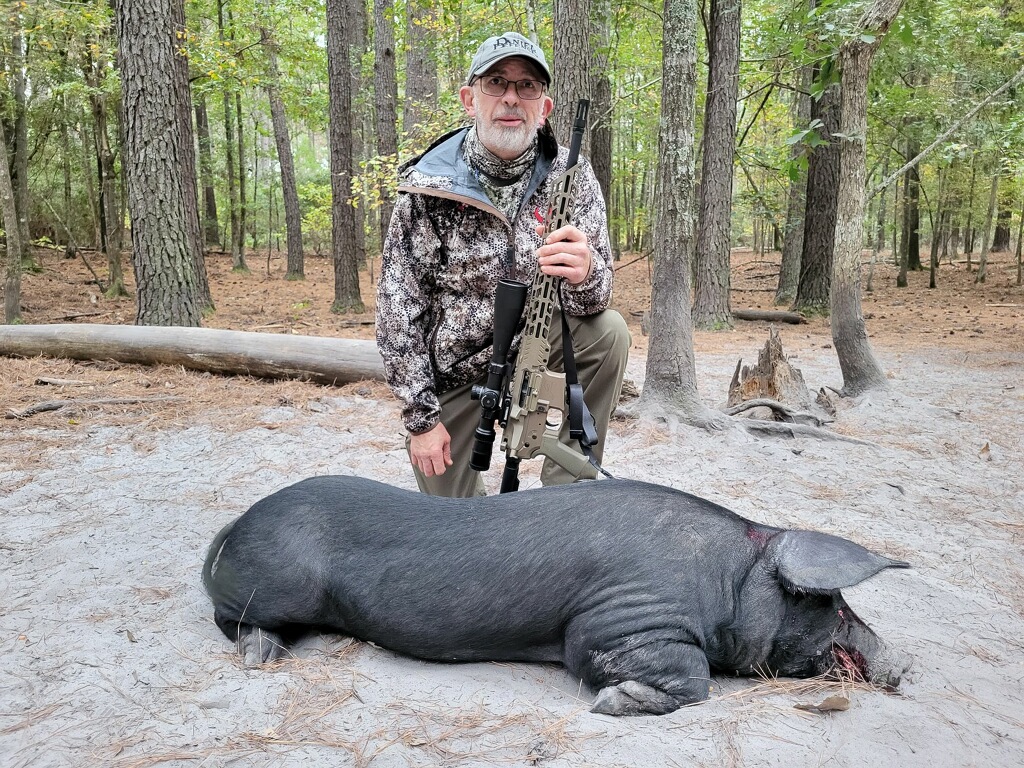 I was shooting a 6mm ARC rifle with a Grendel Hunter upper, Aero Precision lower, Amend2 magazines, Brownells scope mount, Radian Raptor charging handle, Nikon Black scope, and a Viking Tactics sling.  I have no complaints about the gun.  It's at least a 1 MOA gun all day long, and it can shoot better than I can.
I managed to tag him right behind the ear, with followup shot to the head.  Meat saved.
We then went quail hunting with Jackson Walling Quail Hunt.  I took half my bag limit in a morning hunt.  I do love quail hunting and shooting 12 gauge shotguns.  It was also a pleasure to meet Jackson and his son.  Jackson is very friendly, an outstanding guide and quail hunter, and makes the experience wonderful.  I did enjoy watching his dog work.  What a pleasure to see such a well-trained dog work so hard!  I hope he was fed well that night.
A special thanks to our fine guides at Williams Hunting, John and Richard.  You couldn't ask to meet two better guides, nicer men or harder workers.
I'll go back to do a two or three day deer hunt with these guys and also for a quail hunt with Jackson.  Next time it'll be an all day quail hunt, or maybe two days.
Oh, and the low country boil was great.