BY PGF

12 months ago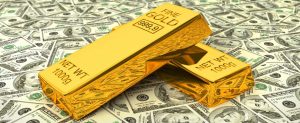 Proverbs 13.
It turns out that in preparing this study, the books of Timothy also have quite a bit to say on the subject. The world tells us that what we focus on is what we achieve; the Bible word is diligent.
"The soul of the sluggard desireth, and hath nothing: but the soul of the diligent shall be made fat." – Proverbs 13:4
Background to the Law of the Tithe
The Law of the Old Covenant priesthood is completed in Christ. The Law of Moses included a 30 percent tax all in, not only the ten percent for the works of the temple but also the funding of the national needs of the children of Israel through various giving centered around the tabernacle.
As further background, we think it right that a member of the body of Christ gives ten percent to the local body for purposes befitting the Church of the living God. Before the Law, Jacob vowed a tithe in Genesis 28:20-22. But earlier than that, Abram, the father of us all by faith and to whom the Almighty promised the seed, which is Christ, gave a tenth part of the spoils to Melchizedek (Genesis 14:18-20). David (Psalm 110), Paul (Hebrews 7), and those who correctly read the Psalm and Hebrews liken Melchizedek to Jesus Christ, and not just by type. Under the Law given to Moses, the tenth part of all increase was to the Levites for the ministration of the work of God (Leviticus 27).
Nevertheless, we see Abram giving a tenth before the Law of Moses was instituted by God. We say a tenth is still due, for our priest is the great High Priest forever after the order of Melchizedek abiding resurrected eternally at the right hand of Power ever making intercession for the saints (Hebrews 7). He was and still is, due the tenth part of all your increase.
The Law was a covenant with the sons of Israel, but we are the children of the promise, which the interceding years of the Law given at Sinai cannot disannul (Galatians 3:16-18). Abram gave ten; we ought to give ten; the Law, being a separate covenant completed in Christ, doesn't disannul the tithe to Christ.
The laws under Moses always pointed to the need for Christ. Moreover, being patterned after the things in Heaven, they are beautiful shadows and a type of the mercy and grace of God that Christ Jesus would give Himself on the cross to complete. If you want to know more about the law of the tithe of the Hebrews, that is a separate post. It would be best to do your research.
A tithe goes to the body of Christ, not to a puppy rescue pound, for example. There's nothing wrong with helping dogs, but that's not tithing.
We are commanded to gather with a body of true believers. It is fitting to give ten percent of all gross receipts. If the work of that body is not proper, do not stay and withhold your tenth; find a group serving God in spirit and in truth. From a pure conscience, there is no monetary profit here either way; we only tell you to be a faithful steward toward Christ in all He has blessed you with in dominion.

If you didn't get angry and you're still reading, welcome. Readers here should know that we aren't conflating a 501(c)3 Corporation with Christ, the body of Christ, or the work of Christ as He has commanded.
When it comes down to it, there are only four things you can do with money; make it, give it, save/invest it, or spend it. Everything we do with our finances comes under one of these headings. We put them in this order on purpose; this is the priority with which we should treat all money. Diligence in all four phases of handling our money produces superior results.
Exodus 20:15 – the Eighth Commandment – "Thou shalt not steal." We must earn money; this is how we get it.
Next, you should give, yes, give, before spending a dime on anything, even on the overdue light bill. You must give God His tithe first. Remember, we are dealing with the spiritual empire of God Almighty. If you were doing math, you wouldn't have taken debt in the first place to end up with overdue bills.
Then, you account for saving or investing, which should be at least 15 percent of all gross income and all received monies.
Next, and finally, you spend. Bills are first to spend on; then and only then are things not of bare necessity.
The one proviso is that you must reduce all debt to zero before investing. Settle those obligations first if you have overdue bills or any outstanding debts. There are mathematical reasons and spiritual reasons for this. Some make an exception for a house in which you live as allowed debt while aggressively funding retirement but consider making at least one extra mortgage payment each year.
We cannot express how poorly many have chosen; paying 22 percent on credit card debt while getting an average return over the years in suitable ETFs or Mutual Funds of 8 to 12 percent compound annually. Cut up the cards, grow up, tell your wife no, be a man, pay off your cars, and buy only used ones.
To properly serve the Almighty, you must stop voluntary servitude to debt masters (Proverbs 22:7). This applies to self, family, and church. You cannot serve God and mammon (Matthew 6:24).
If (when) it all falls apart, you need to be debt free. The last thing you want is "collectors" looking for you and your family. There will be enough to account for without looking over your shoulder for the agents of banks or their IRS enforcers.
Making Money
"But if any provide not for his own, and specially for those of his own house, he hath denied the faith, and is worse than an infidel." – 1 Timothy 5:8
We see that as believers, we are to work, providing for ourselves and those in our household.
Though it should be enough that God has commanded us, it's always instructive to look for the promise. When we know why He desires a particular thing for us, we find the truth of the blessings He will pour out upon us.
"11 And that ye study to be quiet, and to do your own business, and to work with your own hands, as we commanded you; 12 That ye may walk honestly toward them that are without, and that ye may have lack of nothing." – 1 Thessalonians 4:11-12
What we have in these two short verses is an exquisite axiom of Christianity so well adapted to the flourishing of society in good order to promote the pursuit of happiness under the blessings of Christ's eternal graces.
Everything wrong today points to rejecting this simple life offered by God. Consider our times, how evil desires to know everything you do and to control you in it. The worst busybody of all is the devil by his agents. After all…
God tells us to mind our business, keep to ourselves, and quietly go about doing what's right. God is obviously a proper southerner. All joking aside, in 1 Thessalonians 4, we are commanded to refuse a busybody, mind ourselves, and work. The twofold promise in verse 12 is that we first appear honest and upright to those without (outside the congregation, i.e., unbelievers) so as not to besmirch the holy name of our Lord. Oh, that Christians would show themselves upright in all things. And the second promise is that we might have a 'lack of nothing.' Amen.
These verses from Thessalonians have been on my heart much lately, longing for a simpler time and way. Of course, the context of Timothy and Thessalonians is much different, the early church was under persecution, and 70AD loomed; the apostles had been told it was the end of their epoch (Matthew 24:3, translated in the KJV as "the end of the world"). But perhaps that's the point; no matter how bad it gets, stay faithful to God and pursue what's right. The end is always a mere word away whispered in the throneroom of Heaven; it's the time!
Giving
We put giving before spending, and so should every believer. Give first, before bills of any kind. The first fruits are the Lord's. If you give first, you will see miracles in how your money spends thereafter.
We are advised under the New Covenant in Christ's blood to give for the work of God. Christ's people are always ready to distribute and communicate that which is not only due to Christ, but above, with a cheerful heart of thanksgiving, so the works of God may flourish until the time and times of the end, that we may lay hold on life everlasting. Giving is not only about money, but being rich in good works of your time in serving, provoking the brethren to love and good works, and sharing the Gospel of Jesus Christ with the lost.
"17 Charge them that are rich in this world, that they be not highminded, nor trust in uncertain riches, but in the living God, who giveth us richly all things to enjoy; 18 That they do good, that they be rich in good works, ready to distribute, willing to communicate; 19 Laying up in store for themselves a good foundation against the time to come, that they may lay hold on eternal life." – Timothy 6:17-19
Neither are you too poor to give. Lest we be high-minded but instead be reminded, here is the widow with her mite; Mark 12:41-44.
The first and most essential survival preparation is that of a man's heart toward holy Father God, through Jesus Christ. Verse 17 above tells us not to trust in uncertain riches but in the living God who gives us all things.
Giving to the service of the Lord, like prayer, is another of those activities that cannot be adequately explained to those that have yet to do it. As with becoming earnest about prayer or witnessing, the blessing of the closeness to our heavenly Father in giving cannot be suitably expressed with words; you have to give to see the results and reap the rewards.
Saving and Investing
We are not providing investment advice. But, some general information that can help is to invest in only what you can understand. Don't trust somebody with investments you cannot correctly explain in simple terms to a nine-year-old. Never invest in exotic or esoteric adventures. "Every prudent man dealeth with knowledge: but a fool layeth open his folly." – Proverbs 13:16
That challenge cuts three ways, do not trust things you don't understand. Educate yourself by justifying your investment thesis on paper; writing down your conclusions. Then, be able to look your family in the eye and tell them how 20 years hence, the benefits of slow and steady measured progress in prudent patients will be great while the risks remain average.
"Poverty and shame shall be to him that refuseth instruction: but he that regardeth reproof shall be honoured." – Proverbs 13:18
Seek good counsel. Everybody in the investment world has an agenda and a product to sell. Finding somebody with the heart of a teacher to help educate yourself and understand the best decisions for your family is a very good option.
In Genesis 41, God has Joseph prepare for the lean years of the coming seven-year famine in Egypt. For this, his family all survived.
"6 Go to the ant, thou sluggard; consider her ways, and be wise: 7 Which having no guide, overseer, or ruler, 8 Provideth her meat in the summer, and gathereth her food in the harvest." – Proverbs 6:6-8
Years ago, I heard preaching on these Ant verses. It pricked my heart and wrenched my gut. I was mad about it for a couple of weeks. The whole time I was thinking about how stupid an ant is and railing in my head against the message, the ant, and the preacher. How very mature of me, right? I still remember it well. However, it was very effective; being already debt free at the time, soon afterward, I started investing.
In Luke 14, our Lord discusses the cost of discipleship, which may very well be your life, and certainly was for those first-century martyrs and others since. But with many of the examples our Lord used, He chose simple object lessons that any man can understand and applied them to more demanding assignments. By God's grace, we take the simple object lesson in the parable at face value and employ it for us here: "For which of you, intending to build a tower, sitteth not down first, and counteth the cost, whether he have sufficient to finish it?" – Luke 14:28
Most have to realize they're on the wrong track before making a change in money habits. It's easy to cover an odious plan with heaps of debt, but soon it will catch up to you. Count the cost of not managing your finances as a steward of Christ's blessings. Then make a financial plan to not simply survive but thrive and, more importantly, put yourself in a position to help others when they need it. A man must take care of his own house first, putting himself on a firm footing before he can suitably bless another.
You can allocate for children's schooling or a down payment on a house, etc., in addition to the 15 percent minimum for retirement. Keeping a serious emergency fund in a checking account, perhaps as much as 5 or 10 percent of annual income, is recommended. The knot in your stomach goes away when you know you can cover with cash, an emergency room visit, or a blown transmission.
Spending
We all know how to spend money, but few know how to spend money wisely.
A zero-based budget leaves no money left over every month. Every dollar earned must be put down on paper before the month starts, then allocated within the areas of giving, saving/investing, and spending according to your plan. Yes, it's hard, and you will fail for the first several months as you figure out your actual expenses. When starting this, you will be disgusted with yourself for your wasteful behavior but don't quit!
And that's the point, getting out of debt and saving/investing for the future are about behavior modification. Every aspect of society is geared toward your perpetual debt farm slavery in pseudo comfort and ease. In Christ, you can break the yoke of debt.
Go get your pay stub, or open your electronic pay stub. Seriously, go get it now. Look at it, what if you didn't owe a dime of that money? It's all yours with zero payments? What could you accomplish?
Remember not to love the money, for that is the root of all evil (1 Timothy 6:10), but love the Lord our God, and all things He desires to give will be added unto you.
And finally, that inheritance we talked about: "A good man leaveth an inheritance to his children's children: and the wealth of the sinner is laid up for the just." – Proverbs 13:22