BY Herschel Smith

3 years, 6 months ago
Courtesy of reader Fred Tippens.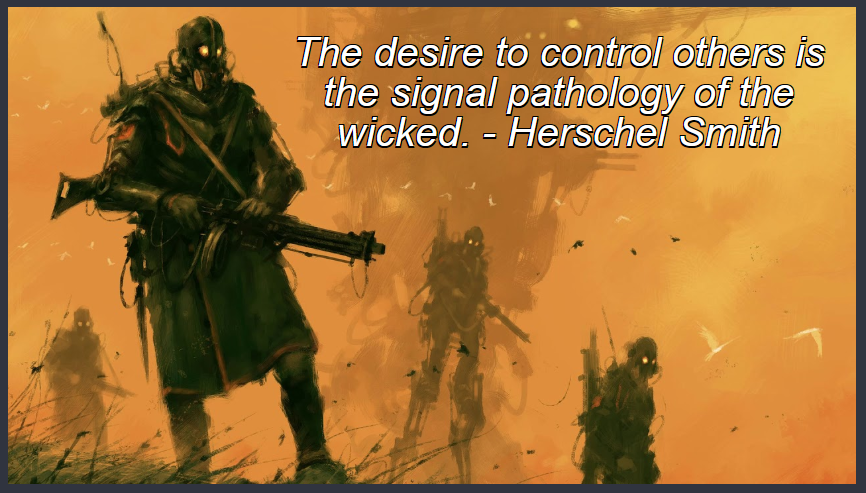 American Thinker has related thoughts.
At the Jacobin, an American socialist, Marxist quarterly based in New York, Ben Burgis emphasizes that

Progressives and democratic socialists need to make the case that there's a third alternative to business-as-usual centrists running the states Trump wants to 'liberate' and the cynical demagogues who want to feed low-income workers to the capitalist death machine by prematurely ending the lockouts

[ … ]

The coronavirus has cleared the field for communists. It is an opportune moment for the left in general, but above all, for those who already wield a certain amount of power and want to perpetuate themselves and implant their totalitarian paradise once and for all.
There is no need to wonder about these things.  Governors are taking power to themselves nowhere granted by any state or the federal constitution; rulers unilaterally declare that worshipers cannot gather; stores are shut down, businesses are closed, some forever; cops, working on taxpayer monies, take the time to enter private property without a warrant to harass and lecture people on allowing their children to play with other children; cops arrest surfers, hikers and campers who have paid for the public land they're on with taxpayer dollars; the elderly are jailed in their facilities to perish, when the safest thing they could have done with them would have been to send them home, or else roll them out into the sun, taken them for a walk, and given them Vitamins C/D3; workers everywhere are told to wear masks so that they re-breath their own effluent and cause the mask itself to be a contaminant trap on both inside and outside surfaces, contributing to their own retrovirus loading because they can't properly expel their own air; the FedGov prints money like monopoly paper; and communists everywhere want to see the economy fail.
This is all designed to break the bonds of dependency and love between families and church, cause feelings of isolation, and create dependency on the government.  At its root, it is the wicked desire to control other people.  The tools of control are loneliness, poverty and isolation.  Community becomes government.
R.J. Rushdoony said this.
The mainstream of Western civilization is thus apparent, the desire to control and change others as the essence of true power.  This lust for power, the pathology of all fallen men, is common to cultures all over the world.  It is an expression of man's original sin, his desire to be as God ("The Death of Meaning").
Man's attempt to supplant himself upon the throne of the universe never ends well.