BY Herschel Smith

10 months, 1 week ago
First up, it looks like even Britain is finally telling the truth about the shots.  It doesn't help with the disease, and it makes matters worse for certain age groups (via Karl Denninger via WRSA).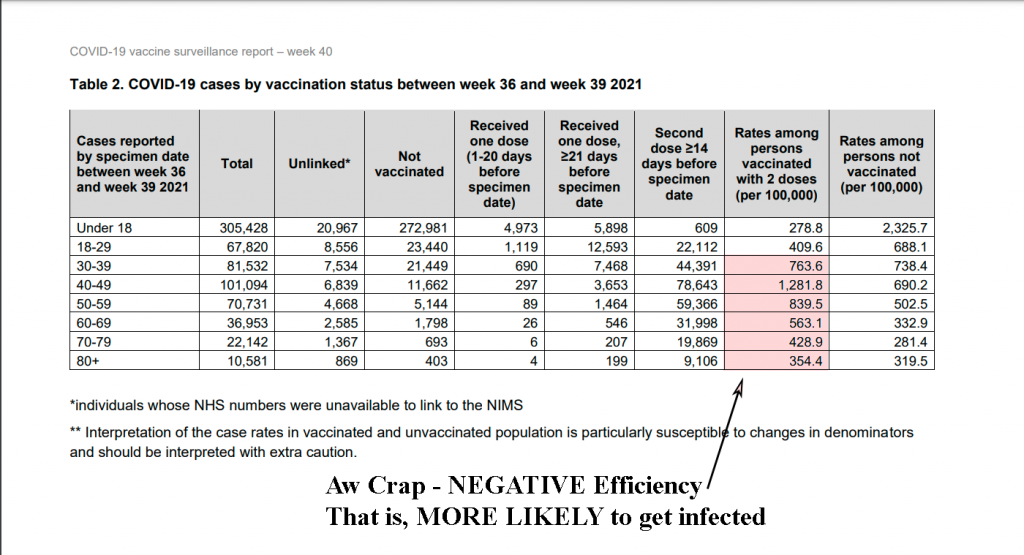 Second up, statistically excess mortality in Europe has some folks pondering.
For a while now, we've had a mysterious jump in excess mortality in Europe. At first, nobody really paid any attention to it, with the exception of a handful of "right-wing populist anti-science conspiracy theorists". At this point however, experts whose job it is to study trends like this are beginning to notice it too.

[ … ]

What we notice in the most recent week, is that the mortality is most strongly elevated among the younger age groups. Last week we had 300 more deaths than we're supposed to have. Twenty of those are COVID-19 deaths, the rest are mysterious and unexplained.
Finally, if you're a pilot and sustain long periods of stationary work plus large changes in pressure, this means trouble for you (and it's why you shouldn't fly after taking the shot).
As reported in American Military News:
"A U.S. Army flight surgeon is warning that known side effects associated with the COVID-19 vaccines pose a potentially deadly risk to pilots and is alleging the Army isn't following Department of Defense protocols to screen pilots for those potentially deadly side effects."

In May, the Center for Disease Control and Prevention (CDC) recognized the risk of heart inflammation conditions like Myocarditis and Pericarditis associated with the two COVID vaccines.

Long said in her affidavit: "complications of myocarditis include dilated cardiomyopathy, arrhythmias, sudden cardiac death." She also shared an assessment, reported through the National Center for Biotechnology Information, U.S. National Library of Medicine, which states the long-term mortality rate for Myocarditis "is up to 20% at 1 year and 50% at 5 years."

[ … ]

Lt. Col. Long says she will ground her pilots until the "health risks" of the shots "can be more fully and adequately assessed." She said:

"That, without any current screening procedures in place, including any Aero Message (flight surgeon notice) relating to this demonstrable and identifiable risk, I must and will therefore ground all active flight personnel who received the vaccinations until such time as the causation of these serious systemic health risks can be more fully and adequately assessed….
That's nice.  So some U.S. military pilots are grounded.
What could go wrong?