BY Herschel Smith

4 months ago
From Wiki page.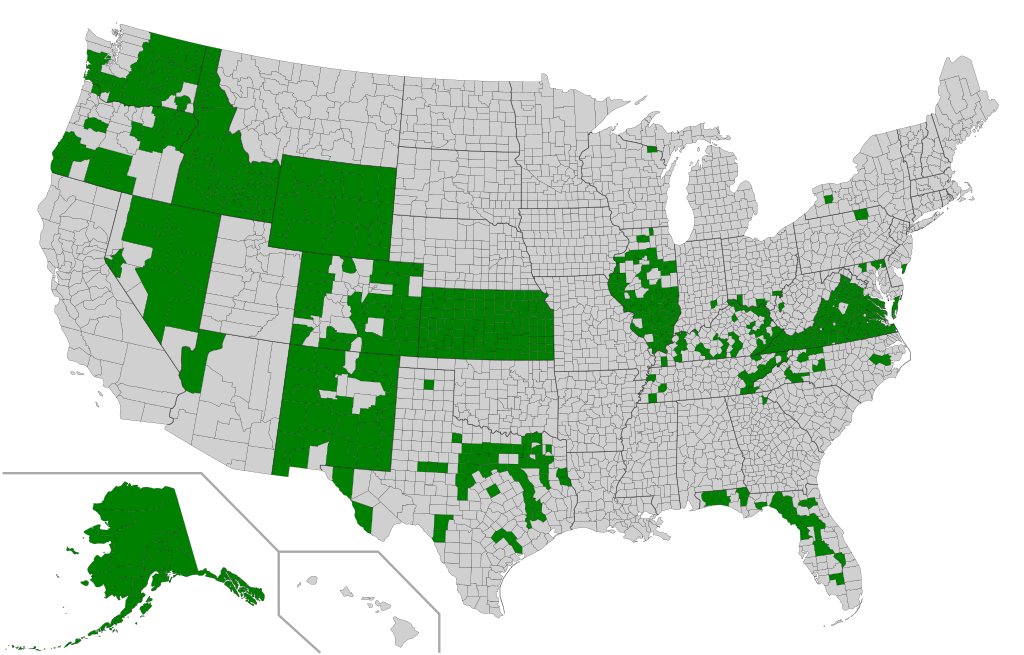 Lots of reference URLs at the link.
Now.  The trick here isn't just to get the resolutions passed.  The picture above is just a map, nothing more, nothing less.  That's only the first step.  Those counties and states have the framework of the law within which to work.  The next steps are harder and will require work.
You must get the county commissioners on your side.  You must get the Sheriff and his Deputies on your side.  And you must get the county commissioners on your side.
You must make sure they see their resolutions this way.
Mack is founder and president of the Constitutional Sheriffs and Peace Officers Association, and gained prominence in the 1990s. He was a plaintiff in a successful lawsuit resisting requirements that law enforcement perform background checks on gun buyers as originally intended by the Clinton-era Brady Bill. He says he's in touch with some of the sheriffs supporting Second Amendment sanctuaries today.

"A lot of those sanctuary cities and counties across the country don't go far enough," said Mack. "What do you do if they still come in and try to take law abiding citizens' guns? [The sheriffs] need to actually intervene and interpose and not let it happen."
That, combined with determined, trained, physically fit and well-armed and well-equipped militia determined and committed to the fight, should do the trick.
When agents of the state cross county lines to arrest people for state firearms violations, they are promptly arrested by militia, turned over to the county Sheriff, and thrown in jail for several months along with the drunks, abusers, thieves and murderers.  Weapons will be confiscated and split between militia and Sheriff's department, vehicles and other equipment will be confiscated, and a permanent record of felonious criminal activity will be put on file for the state agents.
If there is a battle to be waged, let it be won.