BY Herschel Smith

2 years, 7 months ago
The US Concealed Carry Association supports gun control.  Via reddit/firearms, this screen capture: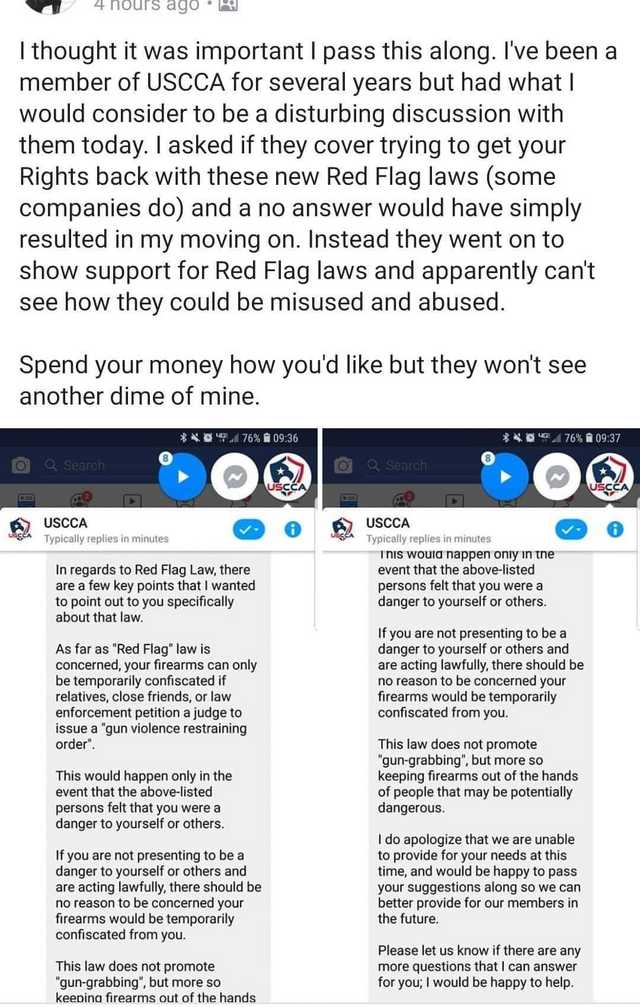 Remember that.  If you do not present a danger to yourself or others and are acting lawfully, there should be no reason to be concerned.
Unlike, say, if you lawfully defend yourself and the prosecutor wants to put you in prison anyway because the system is abused, necessitating a high-powered second amendment lawyer paid for by your USCCA dues.  That's the only situation where abuse happens.  Or perhaps they know there will be abuse, and it's another chance to score membership dues from the sheeple.  People will need those high-powered lawyers to get their guns back when they've been falsely accused of something.
What a bunch of hypocrites.  Hey, USCCA.  If you're not careful, you'll take up the mantle from the NRA as the most well-connected and well-financed gun control organization on earth.  Would that make you proud?