BY Herschel Smith

5 years, 1 month ago
This image says it all concerning the recent shooting in Pittsburgh.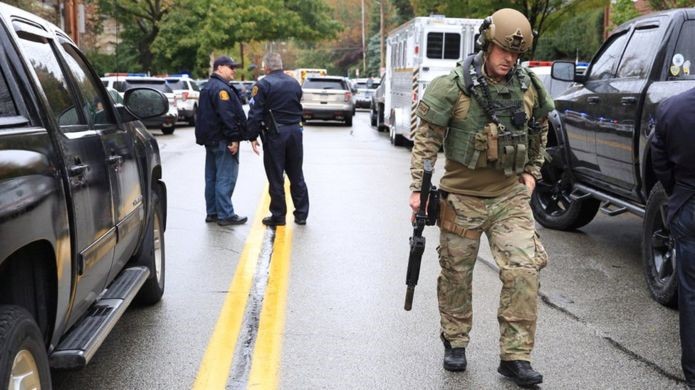 At current count, there are eleven dead.
My oldest son Joshua text this: "None of the turnout gear, range time, gym time, or boot shining in the world is as good as the weapon you have with you.  The state cannot protect you."
And Trump is calling for more armed guards.  Right.