BY Herschel Smith

4 years, 1 month ago
Who is this jerk, I wondered, and how in the hell did he get to be a big shot at the FBI? And why are taxpayers still paying for the privilege of his malignant presence on the FBI payroll?

My answers can be summarized in four names: James Comey, Jeff Sessions, Rod Rosenstein and Christopher Wray. They are chief culprits in the death of public trust in the Department of Justice.

The cause of death was murder, and it was an inside job.

Strzok, whose voluminous texts with his office lover show him to be a king of partisan bias, rose to leadership positions under former FBI director Comey — and it shows. Comey's self-righteousness was his ultimate undoing, but not before he led the agency into a double death grip of corruption and rank partisanship.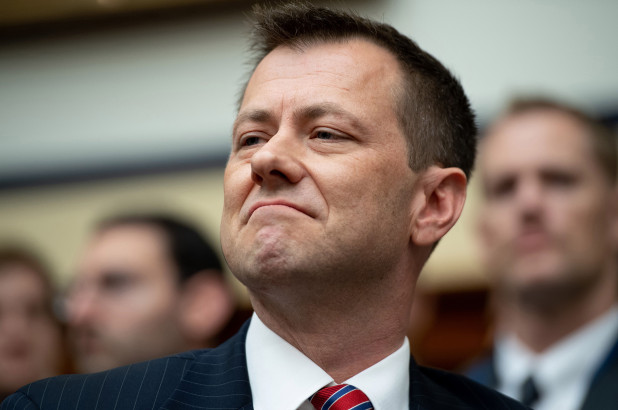 I don't think it's as clear as blaming the FBI on folks like Strzok, or blaming Strzok for following the lead of his mentors.  The FBI is wicked, and wicked people gravitate to it.  It's a symbiotic relationship – the FedGov is an organism, not an organization.
But Strzok is an especially bad case, yes?  He is an emasculated male who hates himself and everyone around him.  Take a look at this brief video of his reactions during the hearing.  I didn't see the hearing because I don't watch TV.  It holds no interest for me.
No man acts like that, not around other people, and not when he is alone.  He's the FBI equivalent of a high school mean girl who hates the other clique and shows them with his facial features.  He's a drama-queen.  And yet, he has immense power.
He is a good example of why we need to bring back public hanging.  He attempted to use his regulatory influence and powers to obviate the duly constituted processes of our republic as conceived by our founders.  He is a traitor.
School children need to see what we do with traitors.  He should be publicly hanged, with school let out early for all the children to watch.  It would be good and healthy for America.