BY Herschel Smith

9 years ago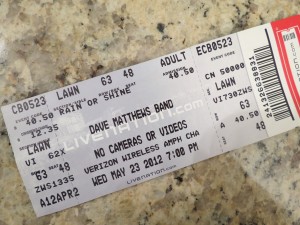 It was a great concert, and a great playlist.  They were all great charts.  It was nice to have Joshua, Devon, Ashley and Juston with me.  It would have been nice to have Joseph and Daniel too, but they are in Austin, Texas, and Wyoming, respectively.  Perhaps another time.
But the only thing that would make the Dave Matthews Band better would be to hear a trombone with the horn section.  That would allow Jeff Coffin, who is a musical genius, to put down his Bari Sax and pick up his tenor or alto Sax more often.  And I thought I would point out that I have played trombone all of my life.
I'm just sayin', you know?