BY Herschel Smith

13 years, 2 months ago
From National Review Online's Corner comes a must read on the drop in violent crime and how it is inversely proportional to the number of weapons in circulation.  Note that I said inversely proportional, not proportional.  More precisely for myself, I have layers of security.  The first weapon I have is a living beast.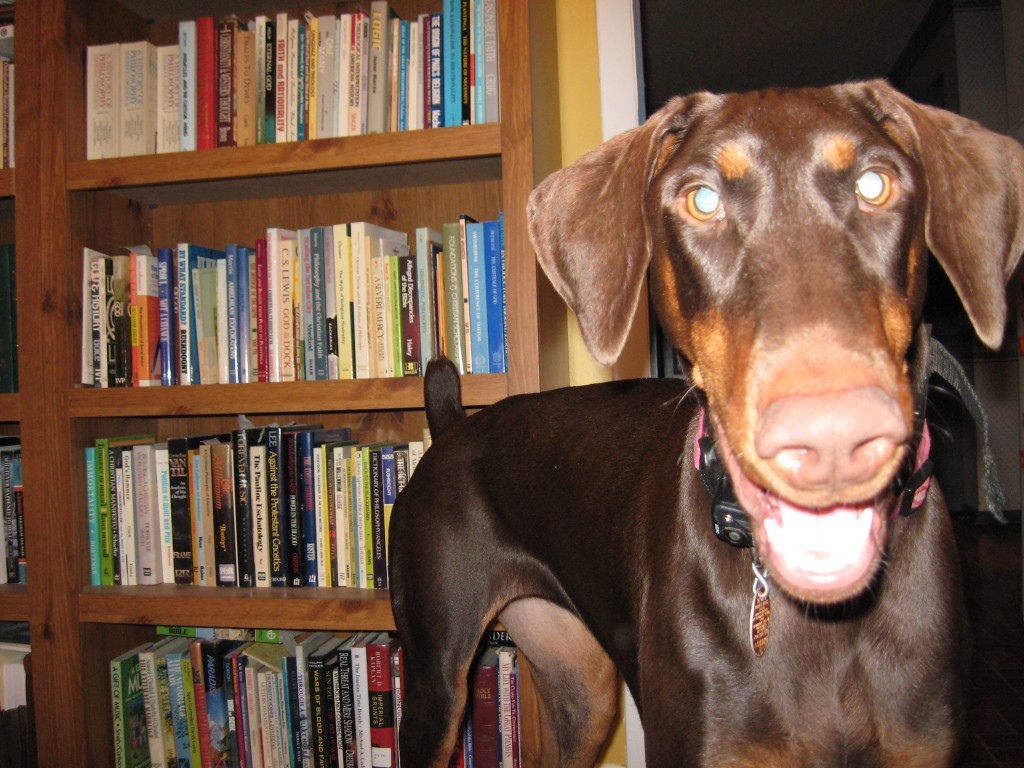 Her name is Heidi, and she is a red and rust Dobie, still growing at 70 lb.  She worships me, and she gets a mouthful of anyone who becomes a threat to me.  The next girl with which an intruder must contend is this one.
She is my Rock River Arms Elite Car A4, and so far it has been kitted up with rear iron sights, a PMAG, a military-issue forward vertical grip, a tactical light, and an offset mount for that light (so that the same hand that holds the forward grip can illuminate the light without use of a pressure switch because of the proximity of the light).  I still have a laser and optics to go.  If anyone from Trijicon wants to offer me a free set of optics (an ACOG with the Scripture still on it) for a review on TCJ, let me know.
In the first case, my baby gets a mouthful of the intruder.  In the second case, the intruder gets a mouthful of my baby.  In either case, the intruder gets what he deserves, and my babies still love me.