BY Herschel Smith

11 years, 10 months ago
From the Houston Chronicle:
A Texas search and rescue team and other similar units mobilized to help earthquake victims in Haiti have been told they are not needed.

Members of Texas Task Force 1 have been on standby in Houston since Thursday to head to the devastated island nation.

But the United Nations mission in the country has declared the search and rescue teams already in the nation are sufficient to handle to the task and the Texas team and others prepared to deploy would not be needed.

The Texas unit, which has been on standby at Ellington Field in southeast Houston, was made up of 80 members including doctors and engineers. Four dogs were also part of the team.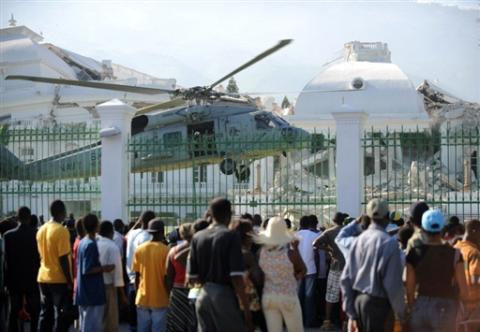 On the other hand, thousands of Marines have landed in Haiti, and when all is said and done, tens of thousands of U.S. forces will have contributed to the effort.  To be sure, there are security problems that contribute to logistics problems.  No one has been more diligent to focus on logistics than me.
But in a time when we are so concentrated on the use of NGOs to aid in counterinsurgency in Afghanistan (and other trouble spots across the globe), isn't it telling that NGOs cannot even get a pass into Haiti to assist when it isn't technically a war zone or counterinsurgency effort?  Quite obviously, the assertion that teams are no longer needed is a lie, and we simply cannot support or deploy the teams.
For those who have followed my objections to the MEU and sea-based forcible entry concept for Marines, I am not and have never been in favor of humanitarian missions for the Marines.  The Marines are trained infantrymen, and they are needed in Afghanistan.  It's better to do Haiti and similar missions with the National Guard or other forces.  But in the absence of feasible solutions for Haiti other than U.S. Marines, the advocacy for NGOs participating in counterinsurgency (and in particular Tom Barnett's views on the Leviathan-Sysadmin bifurcation) suffers a deadly blow, does it not?
So much for NGO engagement.  We cannot even find a way to use trained rescuers and doctors in a natural disaster, much less when people are actively engaged in an insurgency.