BY Herschel Smith

11 years, 2 months ago
This is very important testimony from someone in Pakistan who should know.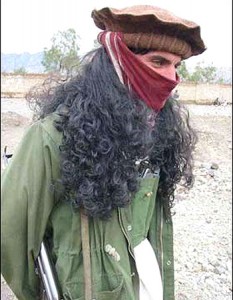 Al Qaeda and Taliban are planning to stage terrorist strikes similar to the 9/11 attacks in the US and Europe, NWFP police chief Malik Navid told the National Assembly Standing Committee on Interior on Monday.

The briefing, on the law and order situation in NWFP, informed the committee that the extremists were spreading throughout Pakistan, adding they planned to destabilise the Middle East to have a launch pad for terrorist attacks on the US or Europe. He said Arabs and people from other countries had entered Afghanistan in large numbers between 1979 and 1995, adding some had expertise in making biochemical weapons. He urged the government to focus on curbing militancy in the country, saying the activities of militants were rapidly increasing.

Responding to question from Muttahida Qaumi Movement (MQM) lawmaker Wasim Akhtar on whether the Taliban were moving towards the country's major cities, including Karachi and Lahore, Navid said the Taliban were in every city and town. Most groups choose to operate secretly, he added. "Their people are present in every city and town. In some places they are active, in others dormant. The Taliban's philosophy is to create pockets everywhere," he said.

He said the Taliban were currently moving towards southern Punjab with intent to eventually reach the financial hub of the country, Karachi. He said the attack on the police academy in Lahore had proven that they were now established in the city.

The NWFP inspector general of police said there was a 1,000-mile porous border between Pakistan and Afghanistan, adding the neighbouring country was the major source of the weapons in the Tribal Areas. He claimed the Taliban were trying to turn the Tribal Areas into the Islamic Emirates of Waziristan.

Madrassas: According to Navid, Al Qaeda is expert in indoctrinating suicide bombers within a three-month period. He said five to 10 percent of the country's madrassas were also involved in this. Al Qaeda operative Qari Hussain is training the bombers, he added. The police chief said the militants were composed of Pakistani Taliban, jihadis, local groups, criminals and Afghan Taliban, adding the major component was Al Qaeda. He said the Taliban choose to challenge the writ of the government and target army installations, law enforcement agencies, government buildings, schools, barbers, music shops, NGOs and Internet cafes. He said six suicide attacks had occurred in the NWFP during 2006, 125 in 2007, 62 in 2008 and five in the past three months. He said the Taliban had very sophisticated weaponry, adding police personnel required capacity building to match their opponents.Two men on a motorcycle threw a bomb at a truck carrying an excavating machine to NATO troops in Afghanistan, halting traffic Wednesday along a supply route through Pakistan's southwest, officials said.
In Baitullah Mehsud Threatens Washington we discussed his most recent threat within the proper context of our year-long investigation of Baitullah's globalist ambitions.  The news of his latest threats sparked some interest and analysis.  One such comes to us from FOXNews.
Steve Emerson, executive director of The Investigative Project on Terrorism, said that of the many terrorists who have issued "blustery threats" in recent years, Meshud is considered a "rising young star" among militants.

"He's a dangerous guy," Emerson told FOXNews.com. "It just reaffirms the fact that Washington is a major target.

"He seems to be a pretty bloody, bold guy who is not afraid to have a marker on himself and knows how to exact publicity … The real issue is what U.S. intelligence knows."

Malou Innocent, a foreign policy analyst at the Cato Institute, said Mehsud's attacks have "significantly altered" the political dynamics in Pakistan and provide a major test for President Asif Ali Zardari. But any direct threat Mehsud poses to the United States will be through his link with Al Qaeda, she said.

"If he did have the reach, it would be because of Al Qaeda," she said. "This is more posturing on his behalf."
Steve Emerson is correct, but let's be clear in our own analysis.  Malou Innocent has not yet plugged into the danger that Baitullah poses, and her analysis suffers because of it.  Al Qaeda lives and trains with safe haven in South Waziristan because Baitullah allows it, not vice versa.  It is believed that he has between 20,000 and 100,000 fighters, including a number of well-indoctrinated suicide bombers.  While his "links" with al Qaeda may extend his global reach, rest assurred that he has more fighters at his disposal than al Qaeda could ever hope for.
The testimony above is sobering, and points to what we have always known at The Captain's Journal.  The model – assumed by Ms. Malou Innocent – of a precise parsing and delineation between groups, sects and factions within the Taliban, Tehrik-i-Taliban and al Qaeda in Pakistan and Afghanistan is arcane, outdated and obsolete.  To be sure, they have internecine struggles and jockeying for power.  But the basic axiom of Islamist domination is the same.
Forget about the pretend internet jihadists, because the Taliban are going to destroy connectivity for the masses.  The legitimate hard core fighters have threatened the West yet again, and we believe that they mean business.  The training and plans for their attacks are in the works at the present moment.