BY Herschel Smith

15 years, 9 months ago
Every now and again it helps to sit for a minute to ponder and reflect.  The Captain's Journal turns a page with 200,000 visits.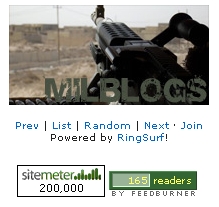 The picture below shows the reach of the Captain's Journal on a typical day.  This Google Analytics map was from February 22, 2008, with 428 visits.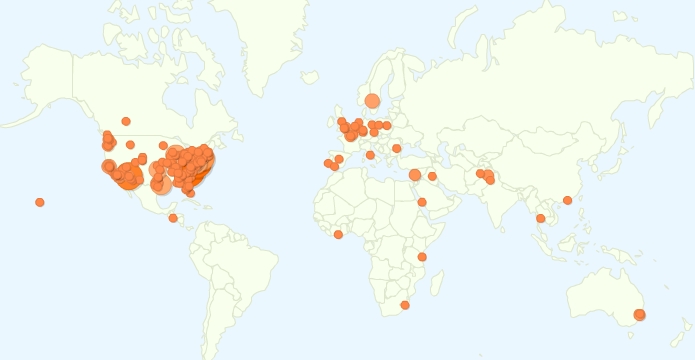 The reach extends from Rawalpindi (the home of the Pakistan Army Headquarters), to Lahore, Kabul, Sydney, Baghdad, Beirut, Cairo, New York, Chicago, Houston, Los Angeles, Austin, Alexandria, the Pentagon, the U.S. Air Force Academy, the U.S. Military Academy at West Point, Camp Lejeune, Fort Bragg, Kirtland AFB, Charleston AFB, F.E. Warren AFB, and so on.
 My friend and fellow Marine father Michael Ledeen told me once that "the goal of writing is to change someone's mind, we know not whom."  Indeed, I know not whom, but I suppose that I'll keep writing since I haven't caused any harm yet.  I thank all of my readers, not just the high profile military visits.