BY PGF

8 months, 2 weeks ago
"Looks Like He's Going to Get the Chance to Raise His Hand and Lie"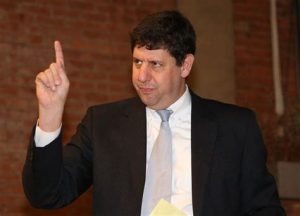 Via CNN: The Senate voted on Tuesday to confirm Steve Dettelbach as President Joe Biden's pick to run the Bureau of Alcohol, Tobacco, Firearms and Explosives.

Successful confirmation of the nominee is a victory for the Biden administration and comes in the wake of a string of recent mass shootings – in Buffalo, New York, Uvalde, Texas and Highland Park, Illinois – that have shocked the nation and led to calls for further action to address gun violence in America.

The confirmation vote marks a major milestone since the ATF has operated under a series of acting directors since its last Senate-confirmed leader stepped down in 2015, and the Senate last confirmed an ATF nominee in 2013.