BY PGF

8 months, 4 weeks ago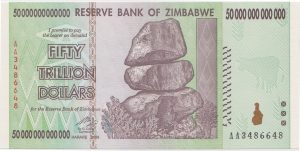 It's not called the Visual Capitalist for nothing. Go see the charts and graphs.
To understand how interest rates influence inflation, we need to understand how inflation works. Inflation is the result of too much money chasing too few goods. Over the last several months, this has occurred amid a surge in demand and supply chain disruptions worsened by Russia's invasion of Ukraine.

With inflation rates hitting multi-decade highs in some countries, many central banks have announced interest rate hikes. Below, we show how the inflation rate and policy interest rate have changed for select countries and regions since January 2022. The jurisdictions are ordered from highest to lowest current inflation rate.

Raising interest rates is a fine balancing act. If central banks raise rates too quickly, it's like slamming the brakes on that car speeding downhill: the economy could come to a standstill. This occurred in the U.S. in the 1980's when the Federal Reserve, led by Chair Paul Volcker, raised the policy rate to 20%. The economy went into a recession, though the aggressive monetary policy did eventually tame double digit inflation.

However, if rates are raised too slowly, inflation could gather enough momentum that it becomes difficult to stop. The longer high price increases linger, the more future inflation expectations build. This can result in people buying more in anticipation of prices rising further, perpetuating high demand.

Allow me to translate. We always mess this up, which is what we'll do again this time.