BY Herschel Smith

1 month, 1 week ago
A US congressman has posted a Christmas picture of himself and what appears to be his family, smiling and posing with an assortment of guns, just days after four teenagers were killed in a shooting at a high school in Michigan.

Thomas Massie of Kentucky tweeted: "Merry Christmas! ps. Santa, please bring ammo."

[ … ]

The Democratic US Representative John Yarmuth condemned his fellow Kentuckian's post. "I'm old enough to remember Republicans screaming that it was insensitive to try to protect people from gun violence after a tragedy," Yarmuth tweeted, apparently referring to calls for gun control laws.

"I promise not everyone in Kentucky is an insensitive asshole," he added. The shooting in Oxford, Michigan, was the latest in a string of such incidents that have prompted fierce debates over school safety, gun control and gun rights.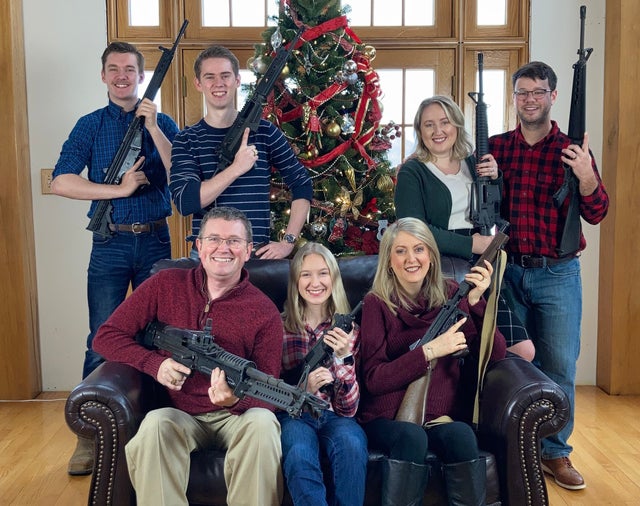 It's good to see Rep. Massie trolling the progs.  Never quit!
Now for the readers, name the guns in the photo?  If I'm not mistaken, Massie has a collection of Class 3 weapons.