BY Herschel Smith

1 year, 2 months ago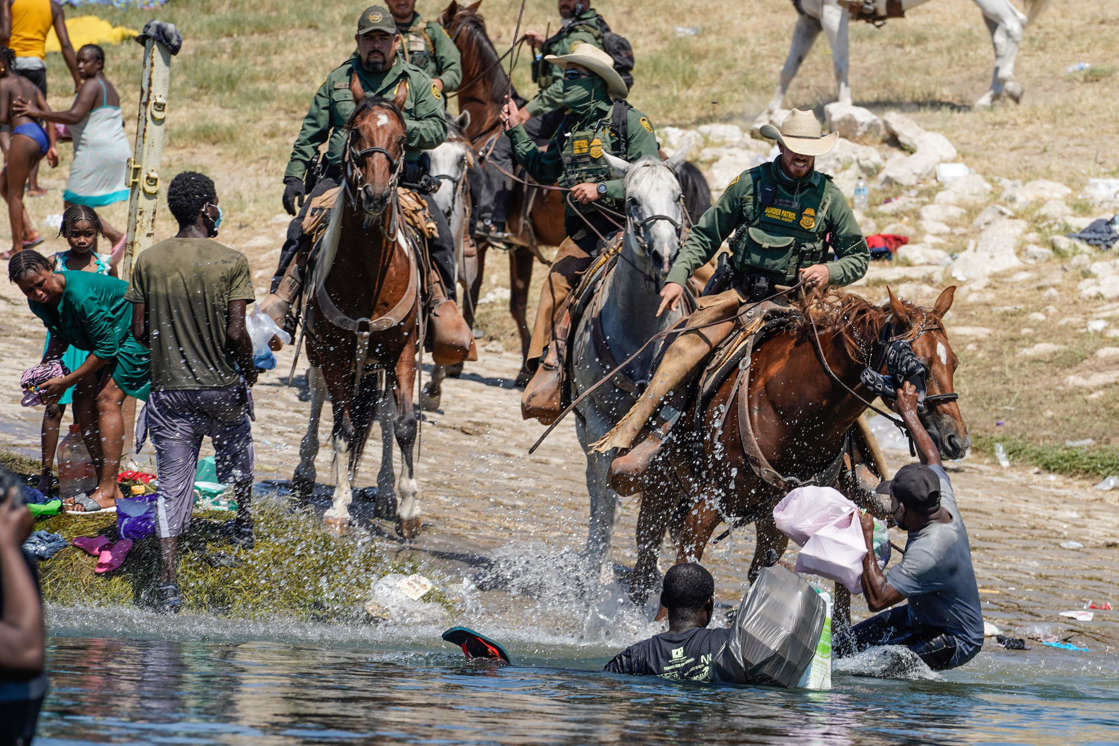 WASHINGTON – Video of U.S. border agents chasing Haitian migrants on horseback stirred outrage Monday, with White House press secretary Jen Psaki calling the images "horrific" and Democratic lawmakers demanding accountability.

As the Haitians tried to climb onto the U.S. side of the river Sunday afternoon, an agent shouted: "Let's go! Get out now! Back to Mexico!"

The agent swung what appeared to be a whip or a cord, charging his horse toward the men in the river.

"I've seen some of the footage, I don't have the full context. I can't imagine what context would make that appropriate, but I don't have additional details, and certainly, … I don't think anyone seeing that footage would think it was acceptable or appropriate," Psaki said.
Oh I'm quite pleased with it, but if you think that's inappropriate, I guess you wouldn't like my idea.
You see, I prefer to treat all of this as an invasion and position USMC snipers along the border to shoot at invaders.