BY Herschel Smith

3 years, 3 months ago
Via reddit/firearms.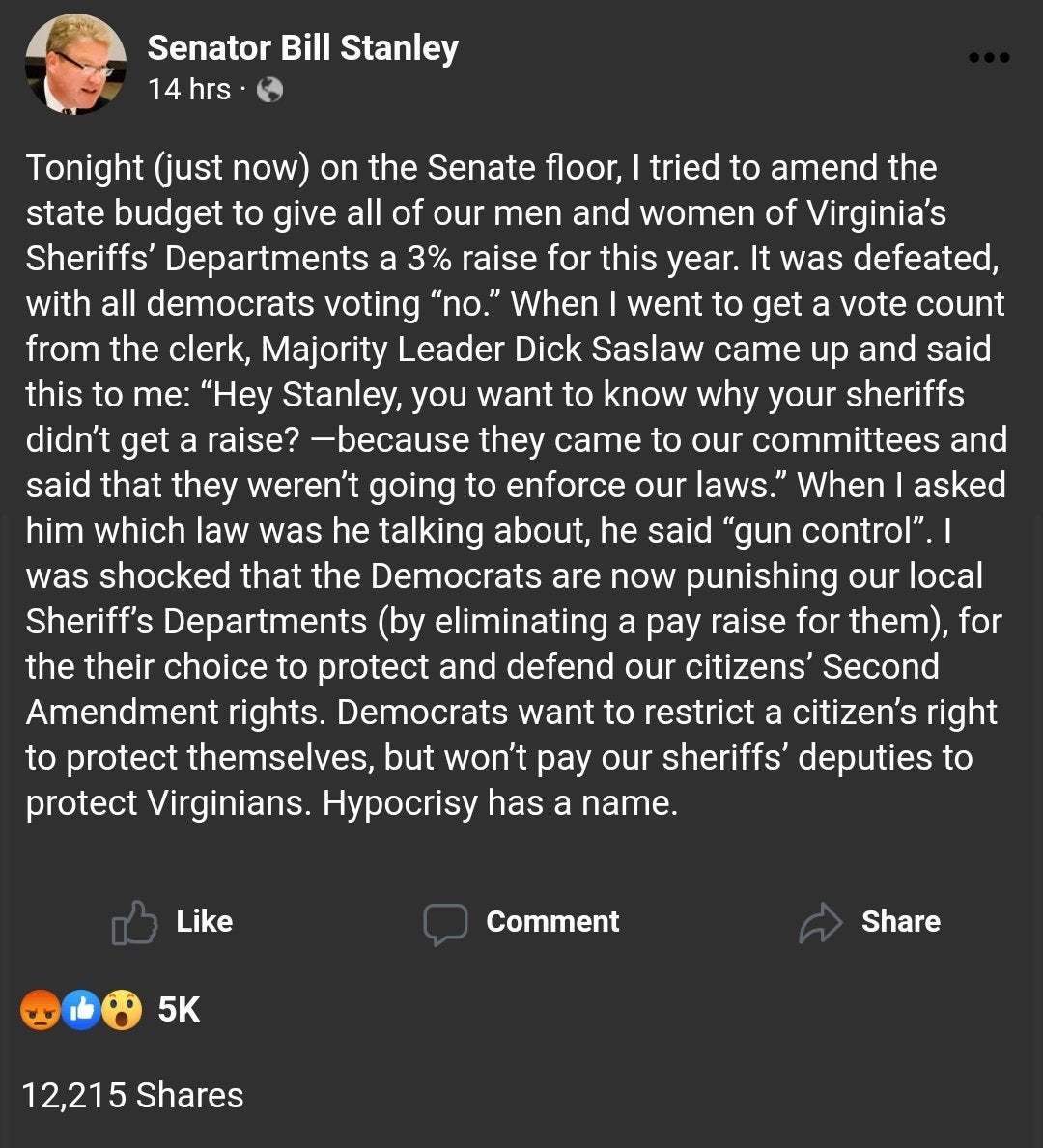 This is wickedness.  The Holy writ: "For the Scripture says, "YOU SHALL NOT MUZZLE THE OX WHILE HE IS THRESHING," and "The laborer is worthy of his wages."  [1 Timothy 5:18].
So says the Lord.  The obvious solution is to pay the legislators nothing for their "services" and see how they like it.