BY Herschel Smith

8 months, 2 weeks ago
Nathan Rubin: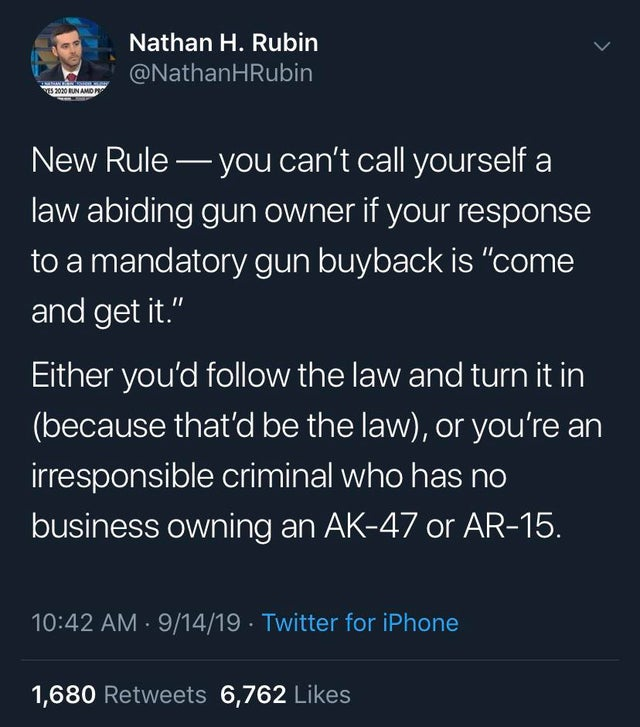 Little boy Nathan wants to make the rules now, does he?
You see what he's done there, yes?  He's offered you a Hobson's choice.  Take this option or nothing at all.  Certainly, no one wants to be an irresponsible criminal, do they?
Left unsaid is whether Nathan has followed his part of the covenant to live together in peace with each other – it's called the constitution.  I wish for something better, but for now it's what we have.
So let's replace some of the words thusly.  "You can't call yourself a law-abiding citizen if you respond with disobedience to the new law that requires you locate one child from each neighborhood every other Thursday and sacrifice him or her to Baal."
You see Nathan, we get our rights from God, the Almighty maker of the universe and all of His creatures, not the state.  The covenant merely recognizes your agreement to live in peace with that.
If you break that covenant, you invite massive, irrevocable, irreversible trouble.