BY Herschel Smith

3 years, 3 months ago
Danish resistance fighters disarming Germans.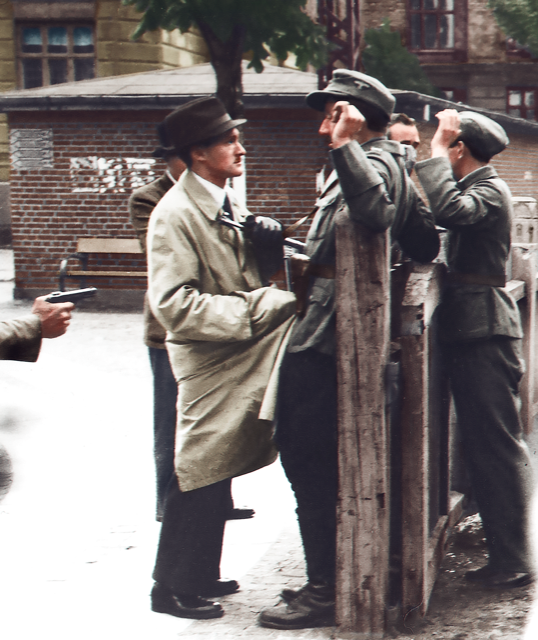 The picture appears to be legitimate.  I'm reminded of two things.  First, a comment on TCJ.
At the end of WWII, a German prisoner who knew English quite well asked my father if he could just see a .45 acp cartridge. He asked why they exploded when they hit. My father explained that they didn't. The guy then showed him a large exit wound on his leg from a .45 slug the German took during the retreat from Paris.
Second, while I can't seem to locate it at the moment, Mike Vanderboegh had a very good writeup on the utility of a mere pistol.  I'm sure some enterprising reader will find and link it for us in the comments.  After all, I have the best readers on the interwebz.