BY Herschel Smith

5 years, 7 months ago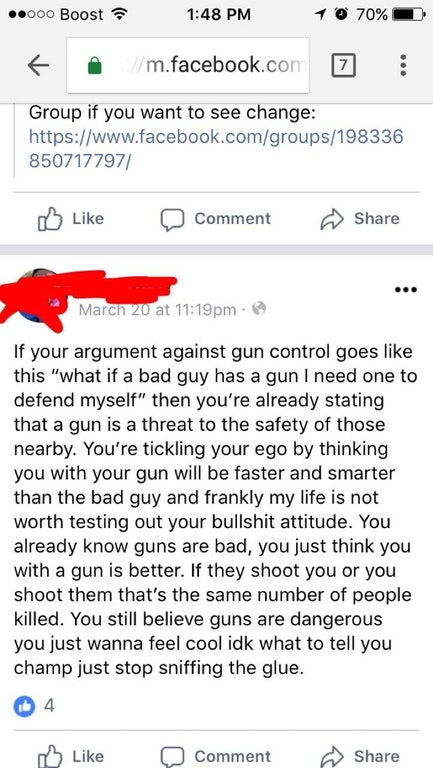 This is why Facebook is stupid.  Yes, I know the hazard of saying something like that is that there are so many reasons Facebook is stupid that someone may point out the reductionism of the assertion This is why Facebook is stupid.  Nonetheless, this is why Facebook is stupid.
No one has apparently asked her to change the subject to something like automobiles.  " … You're already stating that having car insurance and ambulances means that cars are dangerous and a threat to those nearby."  Consistency is only the Hobgoblin of small minds in American schools.
About the only thing you can say to something like that (because she's not teachable) is "Shut up, go to the kitchen and make me a sandwich."
If you have a Facebook account, delete it.  You're stupider every day you have it.  It's amazing that Zuckerberg actually makes a living with this crap, a testimony to the stupidity of the American people.