BY Herschel Smith

3 years, 6 months ago
This is Grassy Creek Falls from the top.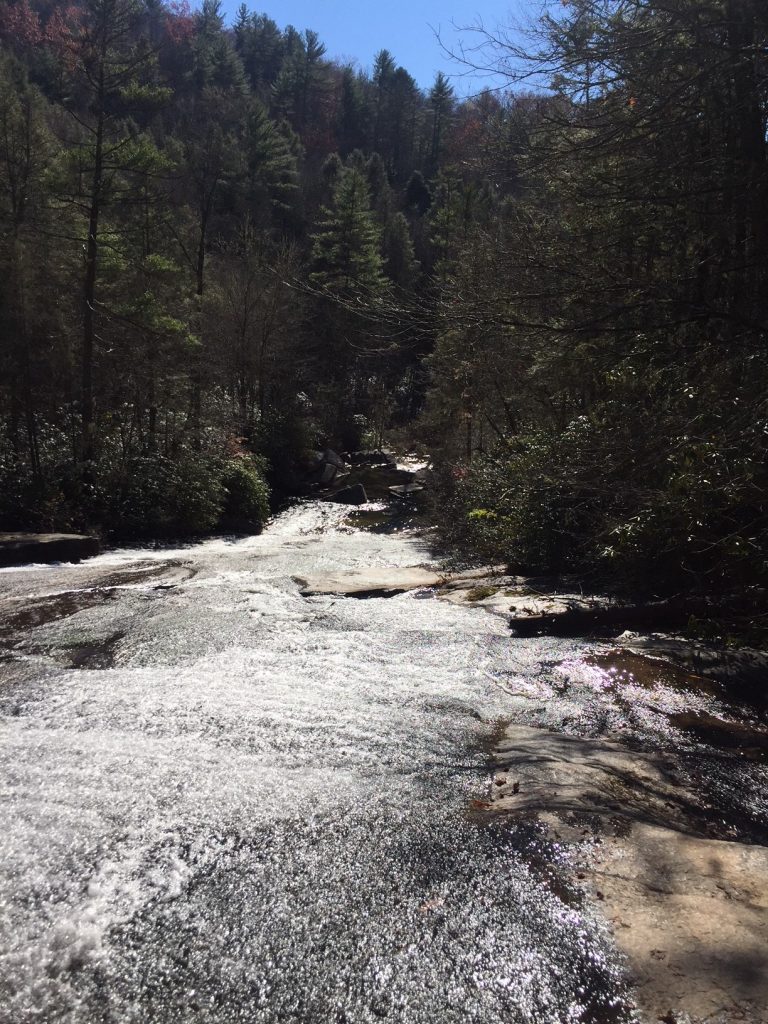 Ridgeline was closed for maintenance, and since I didn't look at the web site prior to striking out Friday morning, I had to find out by meeting a fellow biker on the trails.
I decided to get back down the mountain by riding Jim Branch trail.  I had anguished my way up that trail before, but never gone down it.
It was a rockin' trail, very fast and rowdy.  But this isn't surprising since there are no bad trails at DuPont.