BY Herschel Smith

2 years, 4 months ago
I see this issue of American Rifleman has an article on the Ruger American Ranch Rifle in .450 Bushmaster.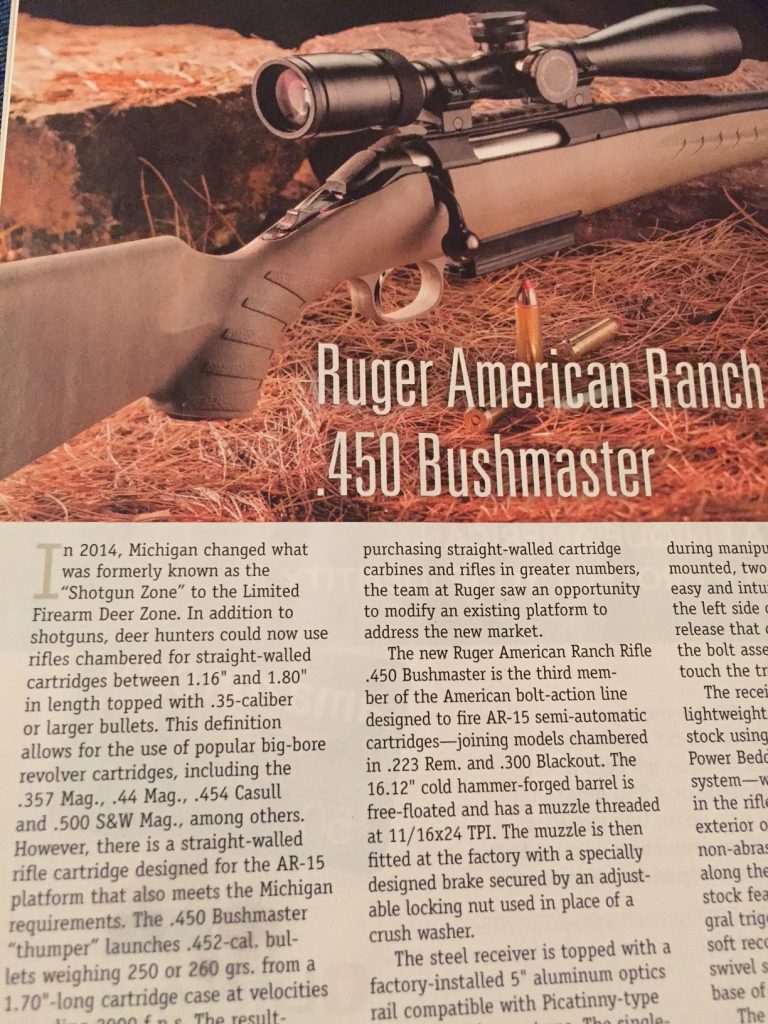 I also see that American Rifleman already tested it.  I confess to intense interest in this rifle.  I had not studied the .450 Bushmaster before, but to get such a big thumper and wallop in such a small package as this rifle is appealing to say the least.  And it's an aesthetically pleasing gun too.
Do any readers have experience with the .450 Bushmaster for hog hunting, or just range shooting or carry as a bush gun?