BY Herschel Smith

7 years, 2 months ago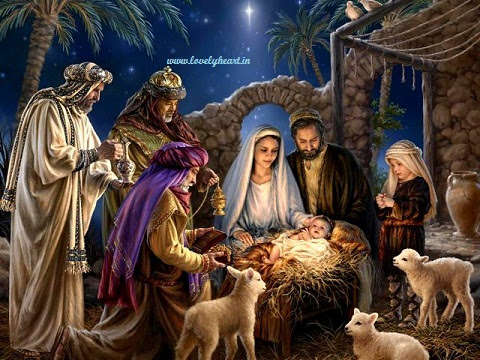 Christmas is a celebration of the incarnation.  From Matthew 1:21-23: "And she will bear a Son; and you shall call His name Jesus, for it is He who will save His people from their sins.  Now all this took place that what was spoken by the Lord through the prophet might be fulfilled, saying, 'Behold, the virgin shall be with child, and shall bear a Son, and they shall call His name Immanuel,' which translated means, 'God with us'."
It always seems to be a tactic of the detractors to charge Christians with co-opting pagan holidays and calling them their own.  This removes the joy of the Christian as he celebrates what no one else can, i.e., God becoming man.
True enough, celebrations of Santa Claus and Frosty miss the point.  But as for real celebrations of the incarnation in church history, a bit of fact telling is in order.  Don't Google the history of Christmas.  Google will return all manner of bunk.  Here is your source.  When I studied church history, historical theology and systematic theology under Dr. C. Gregg Singer, who was one of the foremost church historians of his era, he relied heavily on Philip Schaff, "History of the Christian Church," all 8 Volumes.  Oh, he used hundreds or thousands of other sources, some primary, some secondary.  But Schaff was the authority.  So be it for me too.
In Volume III, Schaff outlines the history of the celebration of the incarnation in the early Christian church.  I'll let you read it for the details, but around the time of the Council of Nicea (325 A.D.), where the deity of Christ and the trinity was affirmed by Athanasius and the church council conta the heretic Arius, Christmas was being celebrated by the churches as a festival of food and gifts.
If you celebrate Christmas with feasting, the giving of alms, and the giving of presents to children, you stand squarely on the shoulders of the church fathers circa two millennia ago.  Enjoy it, Remember what you're celebrating.  Football isn't it.  Santa Claus isn't it.  Frosty isn't it.
The manifestation of the deity, God with us.  That's what you celebrate.  Do it well.  Have a great festival.