BY Herschel Smith

5 months, 1 week ago
The world's first "smart gun" hit the market Thursday, complete with a life-saving fingerprint unlocking system that prevents "unauthorized" people such as kids and criminals from firing it.

The cutting-edge 9mm handgun locks out everybody except the owner and users specifically approved by the owner — technology that could improve gun safety in America, according to reps from the gun-making firm Biofire.

[ … ]

The $1,499 gun unlocks in less than a second, using either a fingerprint or facial recognition sensor, then quickly locks again when it's no longer in use.

[ … ]

"This Smart Gun was designed specifically for real gun owners who want a quality home-defense firearm that cannot be used by children or criminals," said Mike Corbett, a BioFire advisor and former member of SEAL Team 6. "In a few years, I believe that the head of every household in America who wants a home-defense firearm is going to choose this Smart Gun."
Absurd.  What happens to people to make them say things like "I believe that the head of every household in America who wants a home-defense firearm is going to choose this Smart Gun?"  He doesn't really believe that, and you know it and he knows it and he knows that you know it.
$1,499 is enough money to buy a really nice gun like a CZ Shadow 2, or almost enough to buy a Dan Wesson 1911.  Who on earth would pay that much money for something like this?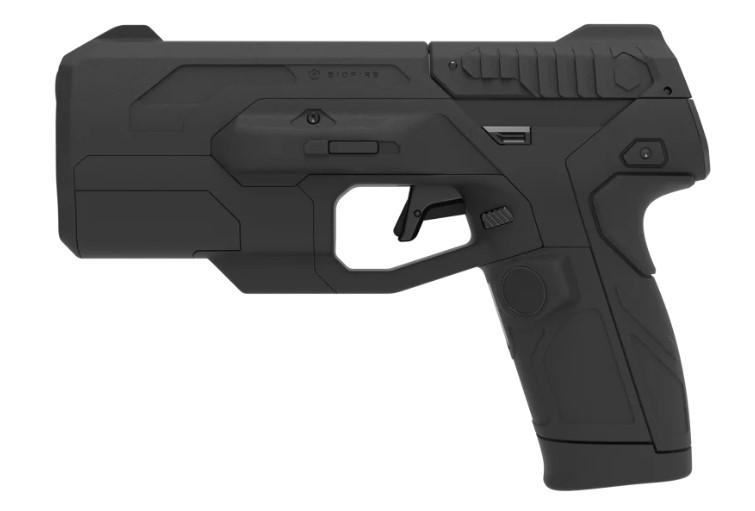 Along with its need to be recharged, its additional biometric failure mode, its additional unlocking hardware failure modes, its unseemly appearance, the difficulty of concealment, the lack of textured grip, and the lack of an optics ready package?
And that's the low end.  If you want more colors or more magazines with a range bag, their price extends to well over $2000.
Yea, Mr. Navy SEAL Mike Corbett doesn't really believe people will buy this, and the investors have thrown their money away.
Good.
Prior: Smart Guns Tag