BY Herschel Smith

3 years, 1 month ago
It's easy to say that St. Jacob Blake was the start, but he was only the pretext for the violence in Kenosha.
Most of this comes from good friend Len Savage, via AR-15.com.  As it turns out, Kyle Rittenhouse attempted to do what he came for, i.e., protect property.
"Kyle apparently ran up at the gas station and provided a fire extinguisher that put out Pedo Boy's dumpster fire that he was pushing into the gas station … It pissed pedo boy off and they attempted to ambush and set the kid on fire to teach him a lesson…"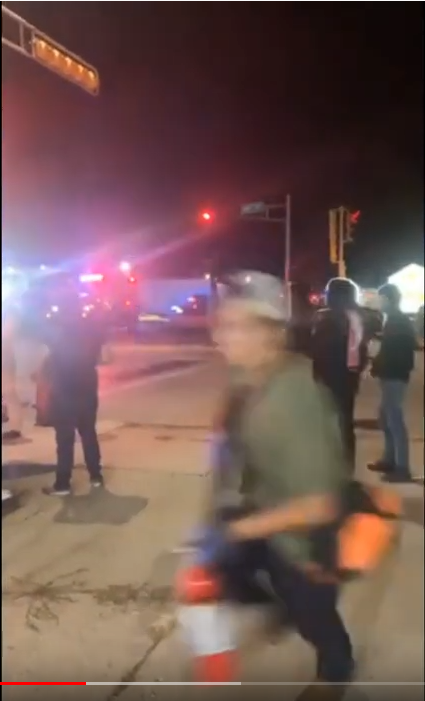 Then came screams of "get him."  They wanted to burn things, Kyle tried to stop it, and for that they chased him down.
This was all in self defense, as his lawyers are pointing out.  Oh, and they're not done yet.  They want to know where he is.
If he goes to a cell and anyone gets a lock on his location — email it to us https://t.co/f83kxUho4c

— Jailhouse Lawyers Speak — #August21 ⚔️ (@JailLawSpeak) August 26, 2020
If this Twitter post gets taken down, here is an archive of it.  I wonder if some DA will take this case up?
Before all of that, the very start of another video shows the cops telling people to go home since "they are civilians."  Nothing pisses me off more than hearing that.  Cops are civilians too.
Any questions on the sort of people you're dealing with?  Three convicted criminals got shot, one a wife-beater, another a pedophile, and finally one who came after Kyle with a pistol in his hand (who could not legally own that weapon), who were chasing Kyle down after he tried to stop burning of businesses, something the cops wouldn't do themselves.
This may be one of the most videographed CQB events in history.  Kyle won.  That makes them angry.  It makes Antifa/BLM angry, and it makes the Kenosha DA angry.