BY Herschel Smith

1 year, 7 months ago
Reader 41mag sends these pictures, with the warning "we had 3 bobcats come into our backyard over New Years. They're about the size of large breed dog, bigger than our German Short Haired Pointer."  This is from Arizona, and one of the pictures is from a neighbor's roof.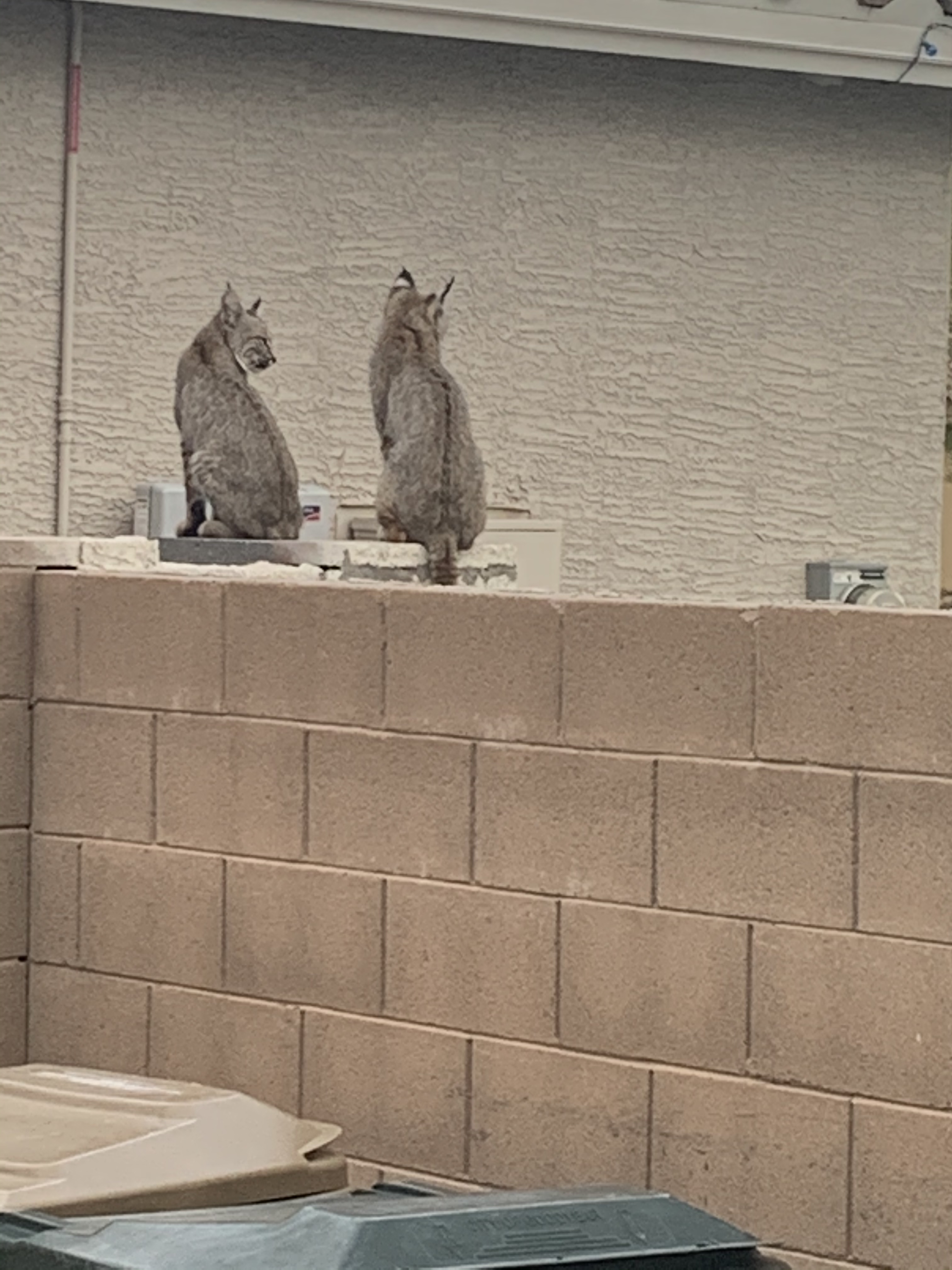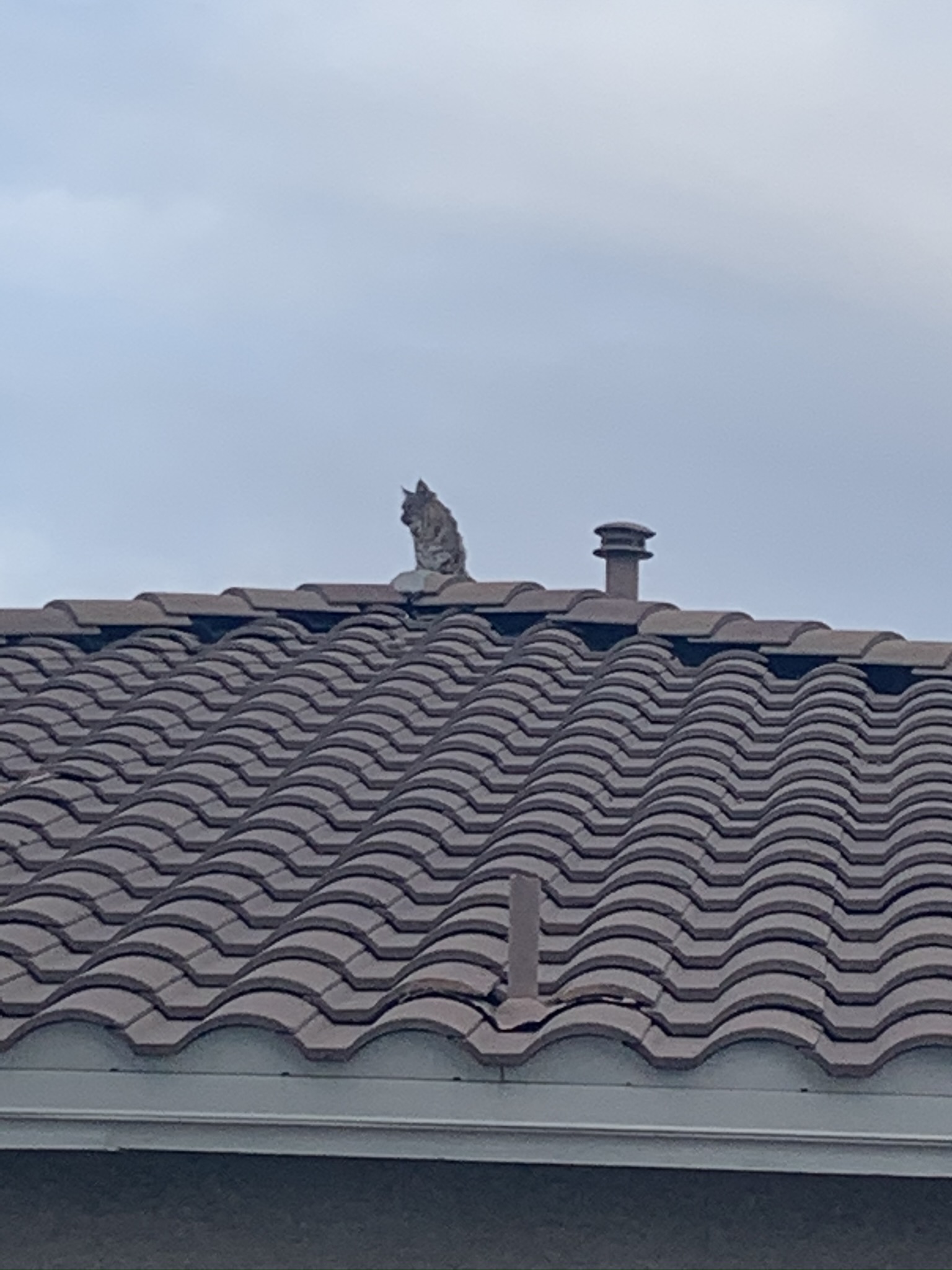 SUN CITY, ARIZ. (AP) — A southern Arizona man is recovering after authorities say a coyote bit him in the leg.
The Arizona Daily Star reports the Sun City, Arizona, man was attacked Thursday while he was working on a bike or motorcycle in his garage.
Arizona Game and Fish Department spokesman Mark Hart says the department is looking for a coyote with a hairless tail, likely caused by mange.

Hart says the victim is in the Oro Valley Hospital being treated for rabies as a precaution.

No further information was available.

This is the third coyote-related episode in the Tucson area since February 13.
On Feb. 13, a coyote bit a 77-year-old man on his backyard porch. Later that day, a coyote leaped on an older woman protecting her dog at Arroyo Chico Park in midtown Tucson.
Risks: Health and welfare of your children, health and welfare of you, and health and welfare of your pets.  So what's the issue?  Carry.  You don't drive without auto insurance, do you?
@Fred, no, you can't pet them.  They won't purr at you.  They aren't your friend.