BY Herschel Smith

1 month, 2 weeks ago
This comes to us via Ammoland.  The actual link to Pete's web site is here.
Close the "boyfriend loophole" in federal law to help prevent domestic abuse, including within the LGBTQ community. Federal law prohibits anyone convicted of a misdemeanor domestic violence crime from buying a firearm. The law as currently written, however, only protects those who are married to, live with or have lived with, or have children with their abuser. Pete supports federal legislation requiring that state or local law enforcement be notified whenever anyone, including a domestic abuser or convicted stalker, tries to buy a gun and fails a required background check.

Repeal PLCAA to stop shielding the gun industry from liability for negligent practices that lead to gun violence. The Protection of Lawful Commerce in Arms Act (PLCAA) shields the gun industry from civil liability for business practices that directly threaten public safety. Civil liability, which is used as a critical check for nearly every American industry and product, must also extend to the gun industry.
In other words, he supports bankrupting Remington (and other manufacturers) when their products are used in the commission of a crime.  I don't suspect he also supports bankrupting Ford.
Ban the sale of assault weapons and high-capacity magazines. As a veteran, Pete knows that military-grade weapons have no place being sold to civilians. The same is true for high-capacity magazines. We've already decided that certain weaponry—like tanks and rockets—are unacceptable in civilian hands. Congress should similarly reinstitute a ban on selling federal assault weapons and magazines that hold more than 10 rounds of ammunition.
Here's his "military experience."  It's why he calls himself a veteran.  He says he was bored and spent his time driving dignitaries around (behind a paywall unless someone can give me another URL).
But don't for a moment think that he's the only creep in the democratic race.  Remember the twenty things about Bernie Sanders that you probably didn't really want to know.
And then there's Joe Biden, who likes it when little black children rub his leg hairs.  No, this isn't a joke.  Or back to Sanders for a moment, read this missive from a number of years ago.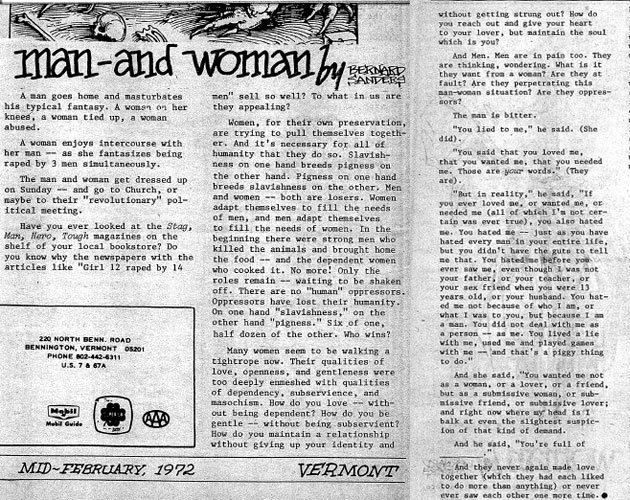 It sounds Nietzschean to me.  I think he's a nihilist.
So, do you feel like you're at a circus freak show?