BY Herschel Smith

7 months ago
You recall the incident where police in Florida killed two innocent people in a shootout around other cars, innocent people and bystanders?
Well, as it turns out, it has been determined that at least 18 police officers discharged firearms during this brief incident, and maybe more.
At least 18 officers.
Some guys robs a store.  They take a UPS driver hostage.  The cops give chase.  The cops approach the robbers using innocent civilian cars as cover (i.e., they use civilians as human shields).  They turn the truck into Swiss cheese.  They kill the hostage.  They kill an innocent civilian near the scene.  That about covers it.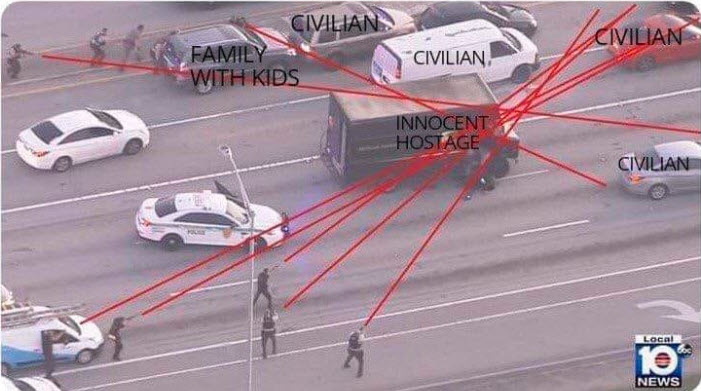 You're never in more danger than when the police are around.