BY Herschel Smith

4 years, 3 months ago
Via WRSA, this article is a nice summary of what I take to be the delivered wisdom on the subject.  I'll let the readers peruse the subject material and make comments, but this one graph is worth the work to develop it.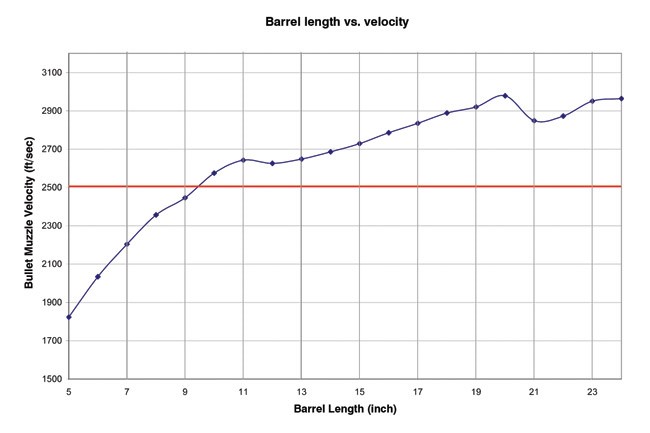 While Pete focuses on the fact that peaks out at about 20″ (and properly so), I've usually taken the popularity of 18″ barrels as evidence that there are tradeoffs, and those additional 2″ means added weight to the cantilever for very little increase in meaningful muzzle velocity.
At any rate, take note that your 16″ barrels (or shorter, 14.5″ with a pinned flash hider) are near a flatline in performance, and that the very short barrels on pistol ARs are meant only for CQB.
Each tool in its own shop.  They all have a purpose.