BY Herschel Smith

10 months ago
It's a dangerous thing to offer up initial, unconstructed thoughts since they may all prove to be nonsense because of lack of information.  And yet I do have initial reactions that can serve as an open thread for discussion.
The police were worthless once again.  I had to bring it to my wife's attention one more time while we were watching SWAT teams outside in safety while children poured out of the building that by procedure, the police would protect themselves first and foremost.  The children come later.  That shocked my wife.
The shooter did his nefarious deeds inside unabated and unmolested.  He then apparently shot at least two more people outside after he was finished, and the police caught him outside, not inside.  The police apparently didn't prevent a single death or injury.  No one will protect you and your family except you.
Next thought.  Expect yet another push for gun control laws that only affect peaceable men and women.
Final thought.  How sad for the poor children in the school, and how sad for their parents.  This picture is sad too.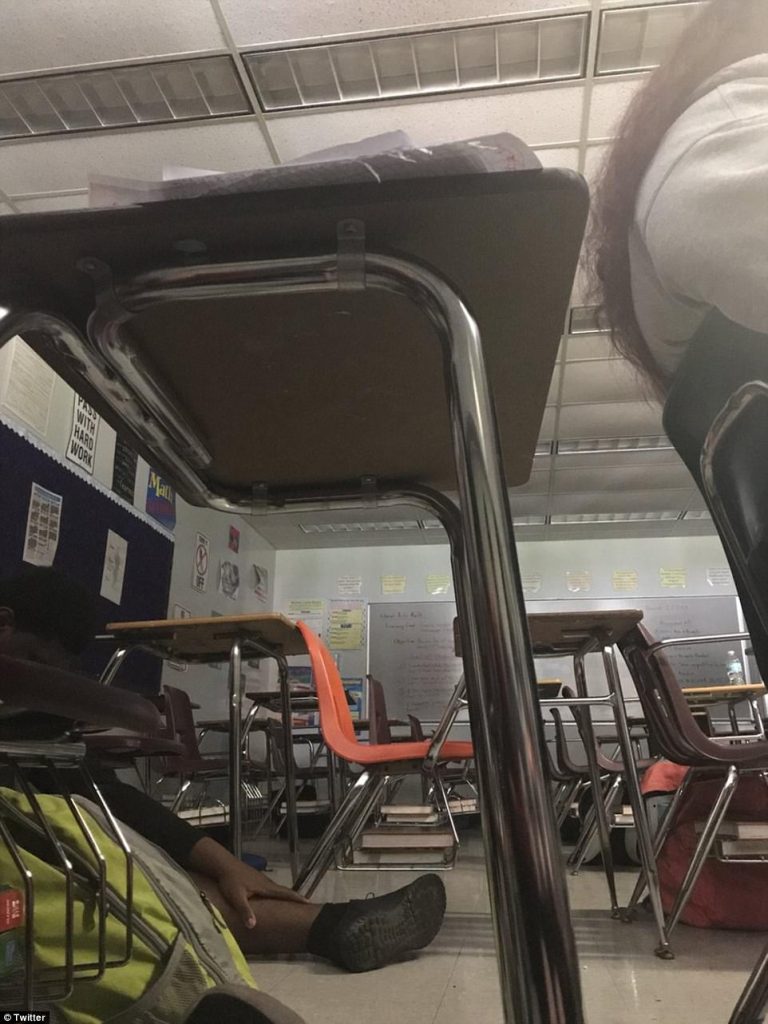 This person did exactly what s/he was taught to do: run, hide (and fight, but this last part would have been irrelevant).  This picture is the picture of failure.  It is emblematic of the failure of American society to deal with the concept of self defense.  If this poor student had gotten to the point of fighting, according to DHS instructions, s/he could have only thrown potted plants and chairs.
Again, how sad.