BY Herschel Smith

5 years, 2 months ago
BPR:
The group's website also seeks to abolish of gender and calls for its members to steal tools and lands so that it can build its own state, independent of the United States.  RAM also plans to build local "defense teams" and councils as well as national councils.

The group models its movement on the far left Rojava Revolution in Syria, and praises communism as providing a "foundation in communal and council based political organization and militant defense."

A website video rife with anarchy and violence heavily hints at an armed revolution to destroy the government.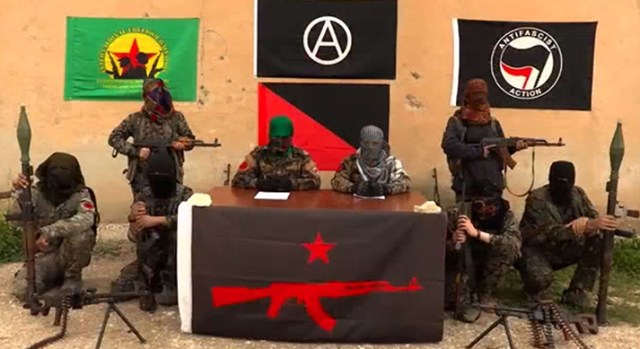 One of my commenters, Fred, said this.
I'm not a fan of genocide so this has my attention. The fact that I appear to be on the menu for genocide has my undivided attention. It should be noted that both the right and the left want Christians gone so I'm back to neutral. Events may dictate any number of things. If either side wants to hang me on a cross so be it but I ain't nailing myself to it. People are going die, lot's of people. As you and many commenters here have noted, Jesus was not pacifist pussy.
These guys will eventually be arrested – all of them.  They are nothing more than the shock troops for the deep state, just like the Sturmabteilung, and the Night of the Long Knives will come for them too.  But it behooves us to be paying attention to the cold winds, just like Fred.