BY Herschel Smith

8 years, 4 months ago
Grab your britches.  You won't believe this one.
A SWAT team sent to handle an alleged neighborhood dispute over dog waste ended up killing the dog, and igniting a firestorm of criticism against the local police force.

In dramatic video capturing the end of Saturday's hours-long standoff involving Racine, Wisc. police, a small dog is seen being shot dead by a line of approaching officers moments after set loose.

Neighbor Kim Polk described the shooting as the result of one irate resident refusing to pick up after his dog when confronted by her, and then violently threatening to kill her own pooch.

It was that threat, first with a bow and arrow and then with a machete, that she said led to her family calling 911 and a SWAT team approaching the man's home.

"When he finally decided to come out of the house he was irate upset and was telling the cops to get off his property that he was going to harm them, he was going to shoot at the cops," Polk told Fox6Now.

Racine Police Chief Art Howell, in a statement released Sunday, said the unidentified dog owner threatened to kill the officers with an armor-piercing crossbow and to release his dog.

"After several hours of dialogue with crisis negotiators, the barricaded subject ultimately made good on his threat to introduce the dog into the active standoff," said Howell in the statement obtained by Racine County Eye.

"After the dog was released, the dynamics of this encounter changed. Officers, who for over three hours were focused on peacefully resolving this crisis through dialogue, were now forced to deal with the distraction and unpredictability of having the subject's dog moving through the scene of this active encounter at a critical time," Howell continued.

The homeowner behind the dog's release was reportedly arrested but his name and charges have not been immediately released. A request for comment from the police department was not returned.
Armor piercing cross bow.  The dynamics changed.  Unpredictability of having the subject's dog moving.  It all sounds so serious according to the police chief.  Now take a hard look at the subject dog.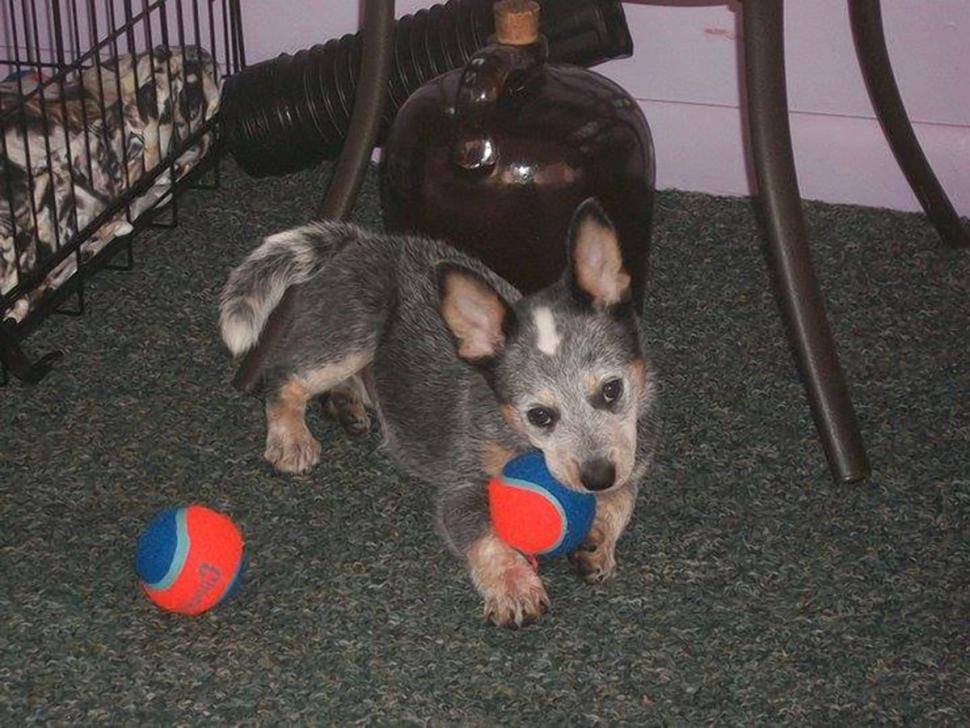 What do you think the dog weighs?  Five pounds, perhaps?  Sure enough, the owner sounds like a loser, as much of a loser as the cops.  But it gets even better.  The cops shot the puppy while it was running away from the cops.  Don't believe it?  Watch the video.
And the police chief is defending the actions of his force.  I have previously called cops who are frightened of farm animals (and who are afraid to be trained on them) pussies.  I stand by that charge.  But we've reached a point where cops are shooting animals for the pure love of violence, not much different than Latino gang members who behead for the fun of it.