BY Herschel Smith

1 month ago
Following up reports of secret detention sites by the Chicago Police Department, The Guardian wanted access to this site along with a local politician, and was met by this man.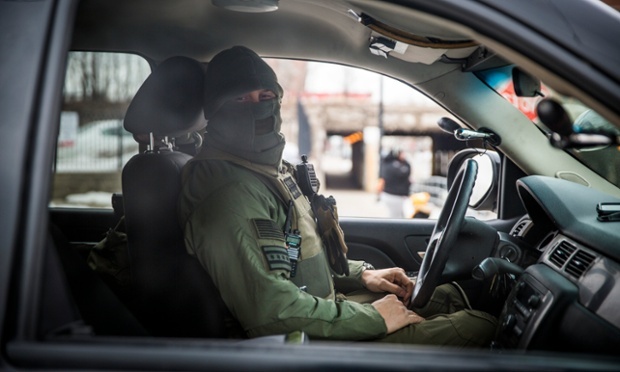 This man circled around a reporter and photographer for the Guardian twice while waiting for a local politician. Photograph: Chandler West for the Guardian
You cowardly thug!  Law enforcement officers, or better yet, constables or peace officers, should be transparent, their actions, intentions and procedures in the open light of inspection by the community that pays their salaries.  Their actions should be subject to God's universal laws thus ensuring protections against totalitarianism and abuse.
Wearing tactical gear and face masks while protecting a secret site hidden away from the men and women you serve runs directly contrary to the oath you swore and your sacred duty before God and man.  Take off that mask, you pussy, and announce your name and identity like I do as I write this very rebuke of you and your superiors.