BY Herschel Smith

1 year ago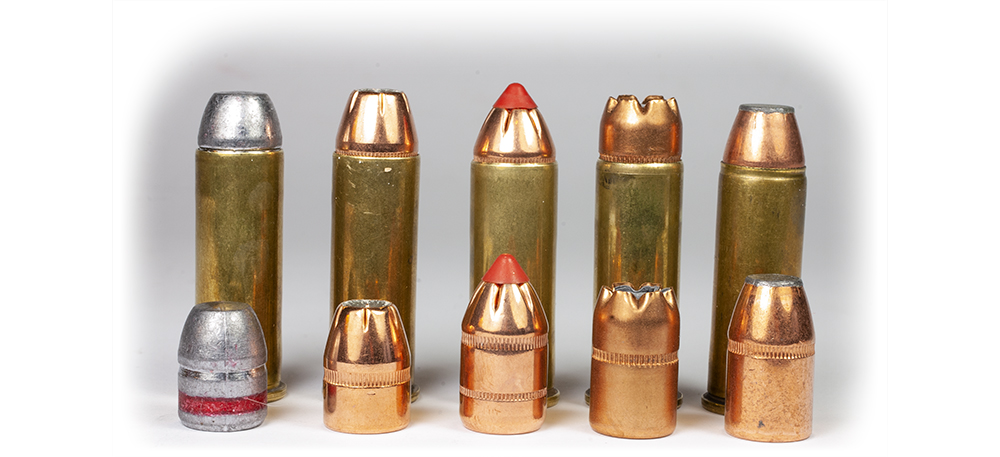 These five bullets cover most of the applications for which a .44 Mag. rifle can be used—from plinking to hunting. The projectiles are (l. to r.): Rim Rock's 200-grain Cowboy RNFP; Hornady's 200-grain XTP; Hornady's 225-grain FTX; Northern Precision's 250-grain Sabre Star and Speer's 270-grain DeepCurl soft point.
The author goes on to outline some of the advantages and disadvantages of each bullet.
I'd like an educated take on what he says from experience hunting with this round.  Mainly I have .44 magnum from Buffalo Bore, choosing that since it tends to be some of the hottest round on the market (I haven't tried Underwood, who has a monolithic round for sale).
I tend to think that a .44 magnum out of a lever action rifle would be lethal for eastern whitetail, bear, coyote, and about anything you could find east of the Mississippi.
What have readers taken with the venerable .44 magnum?