BY PGF

1 year, 1 month ago
Saw these at a new gun store the other day.
A rechargeable high-output lithium polymer battery (included) provides the 12V power required to the high pressure fuel pump and ignition system. This type of battery is typically used in radio controlled vehicles. You can see the specifications on the battery product page.
The specs and manuals for the system are here.
They also make a rail mount under-barrel model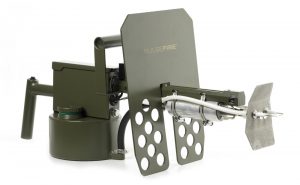 .