BY Herschel Smith

1 year, 2 months ago
This post started with a reddit/Firearms thread, but I went to the source to find this.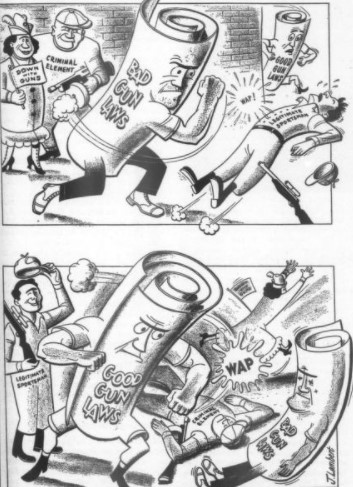 "Legitimate Sportsmen" get beat up by bad guns laws, and the NRA comes to the rescue with "good guns laws."  If you read the article there is this notion that the NFA is a good thing.
And by the way, see the following posts at NRA in Danger: here.
It might be tempting to say, "My, my how the NRA has fallen." The truth is that it has always been what it is today.  The most influential, well funded, well connected and successful gun control organization on earth.
Are you still giving money to them?  So that Wayne can bed down with his girl while his wife ignores it, all paid for by NRA dues?