BY Herschel Smith

2 years, 2 months ago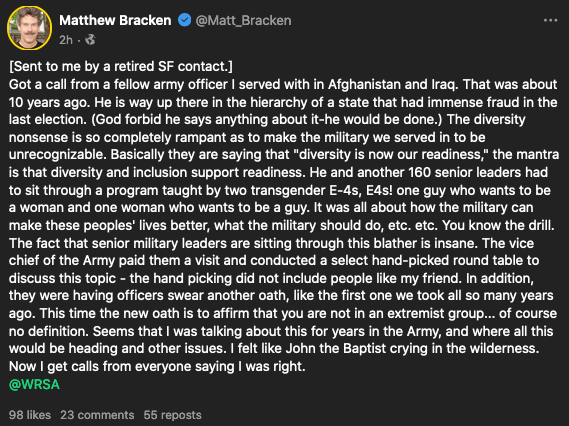 What a sad state of affairs.  Diversity in the military will never be readiness for anything but failure.
God has rules for war and for military service (I won't rehearse those now, but you can refer to R. J. Rushdoony, "Institutes of Biblical Law"), but they aren't being followed here.
Thus this is alignment with wickedness.  Of course, destruction of U.S. military capabilities may be their intent.
Was anybody other than me aghast at the terrible state of the NG troops sent to D.C. recently?  Those boys and girls had better hope they never face combat.