BY Herschel Smith

3 weeks, 3 days ago
Via reddit/firearms.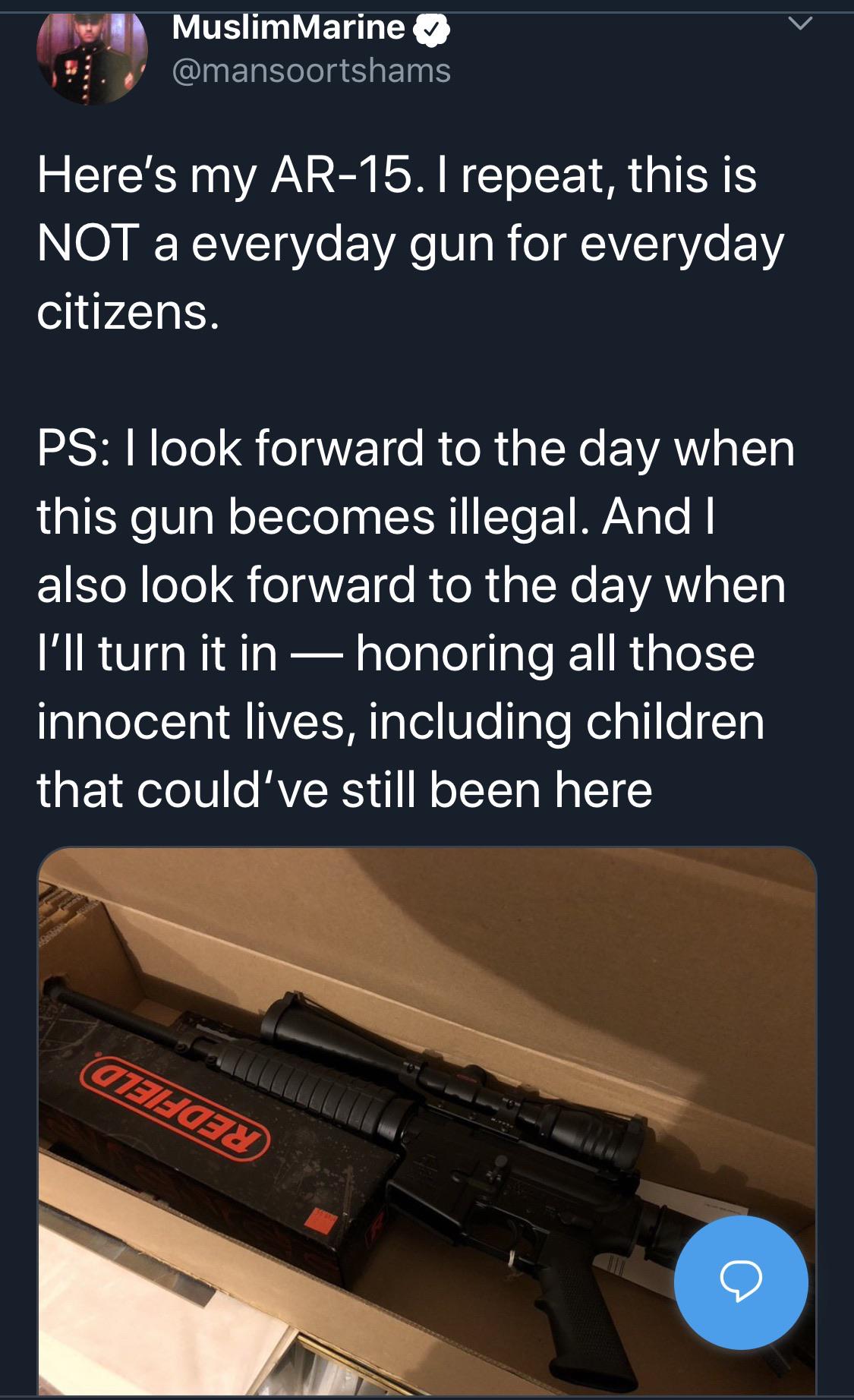 I actually cannot find this particular tweet, but there are others very similar to it.
Actually, if you look at his political musings along with his constant criticism of his CiC, I wonder that the USMC let's him stay active and doesn't prosecute him under the UCMJ.
It should also be noted that he doesn't believe in the oath of enlistment.  He's a liar.
If he really is an active Marine, then the Corps has changed so drastically since my son got out that I don't recognize it any more.
This is shameful.  Shameful to the USMC, that is.
UPDATE: David Codrea sends the link in question.
Here's my AR-15. I repeat, this is NOT a everyday gun for everyday citizens.

PS: I look forward to the day when this gun becomes illegal. And I also look forward to the day when I'll turn it in — honoring all those innocent lives, including children that could've still been here pic.twitter.com/4Z6lvbITDM

— MuslimMarine (@mansoortshams) July 12, 2020