BY Herschel Smith

1 year, 6 months ago
Via reddit/firearms.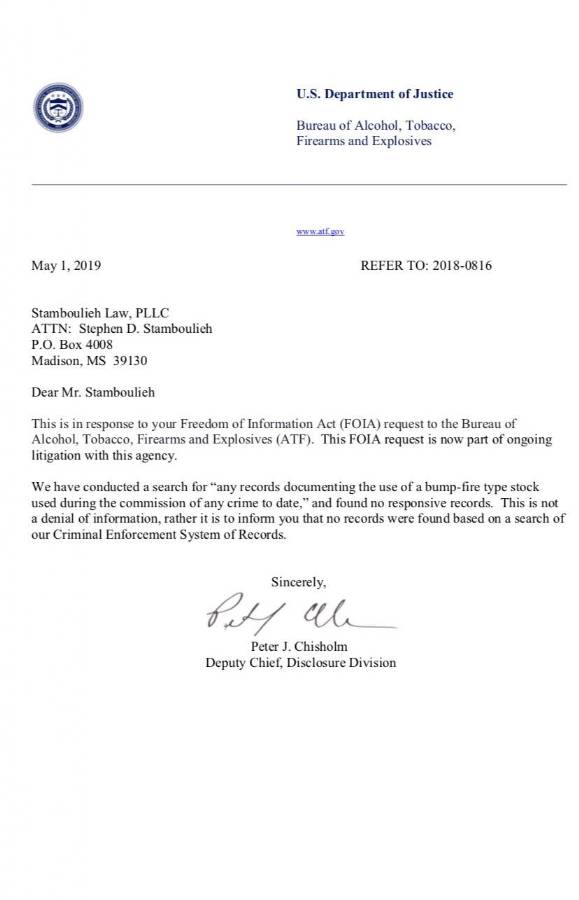 The poor guys at reddit are befuddled.  "So the Vegas shooting was a lie? This is confusing me … It confuses the hell out of me, too."  Others think it was a lazy, cursory search.
Nay.  I say that the DoJ responded this way because, hold your breath and grab your britches, there have been no bump stocks used in any crime to date.