BY Herschel Smith

4 years, 7 months ago
Recall I said I had some range time, including with the CMMG PSB .45 ACP?
I kept some of the brass and noticed something for the second time I shot this particular firearm.  Some of the brass has burn marks down one side, like this.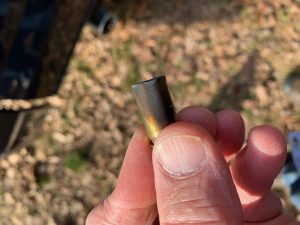 That brass is Federal .45 ACP.  Some of the brass is clean and well-rounded.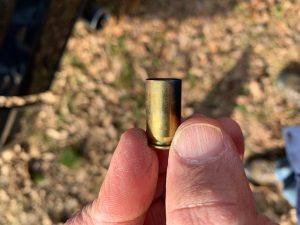 That brass is from Double Tap 450 SMC.
Other .45 ACP ammunition I shot didn't have the burn mark.  I looked more closely at the Federal brass, and noticed what I think is ovality, even to the naked eye.
Given that some brands of .45 ACP can be shot in this gun (along with 450 SMC) with clean results (I also shot a good bit of Freedom Munitions .45 ACP with clean results), I've concluded some manufacturers are selling brass that is slightly out-of-round.
I think this is interesting, and I thought I would pass it on.