BY Herschel Smith

3 years, 7 months ago
RTH Firearms today released its first semiautomatic production rifle chambered in 6.5x47mm Lapua or 6.5mm Creedmoor precision cartridges.

These rifles achieve amazing precision, hitting below sub-MOA at 100 yards with the ability to reach 1,400 yards with very little felt recoil.
Here is a picture of it.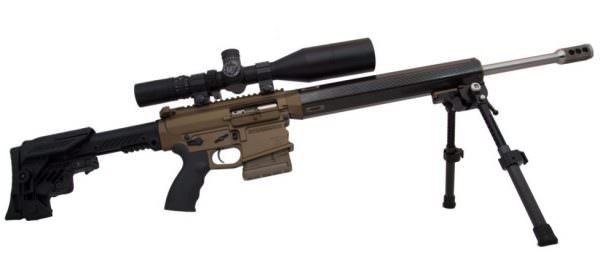 Sweet rifle, yes?  Here is the web site, and here is the URL for the gun.  Now get ready for the sticker shock.  Are you ready?
$6,899.99.
We covered precision shooting and semi-automatic mid-range caliber rifles before, and I noted that the guns were in that price range as well, most of them special order guns.  They're not shelf guns, they're not even mid-range priced.  These aren't even highly priced, as you can get designated marksman rifles that will shoot < 1 MOA for much less than that.
I'm sure this gun is nice, but folks, what good is it, realistically, to have a gun that shoots < 1 MOA as compared to a gun that shoots 1 MOA, unless you're a professional precision shooter or a professional sniper in the military?  And not only that, what good is it to have a gun that can shoot better than you can?
I admitted to my failures several weekends ago, failures that had to do with not checking my dope before I started shooting, and failing eyesight forcing me to consider a higher power scope.  Perhaps with perfect eyesight (uncorrected), years of experience, and your livelihood depending upon accuracy, it makes sense to worry over this sort of thing.
I suppose that they are targeting the very people I said would be interested in this gun, rather than the typical man who has trouble affording even much less than that, even for a really nice AR.  It would be nice to have a mid-range caliber AR that shoots well and doesn't tear the gun up (like I hear about AR-10s and the .308), but until manufacturers are able to pull the price down by a wide margin, this isn't going to happen for the common man.  They won't be making many of these guns.
In the mean time, it's easy enough to take my really nice ARs and slap a .300 Blackout upper receiver on it (which takes 10 seconds) and have a really nice mid-caliber AR that shoots 1 MOA or slightly less, which is as good as I can shoot anyway.