BY Herschel Smith

10 years, 8 months ago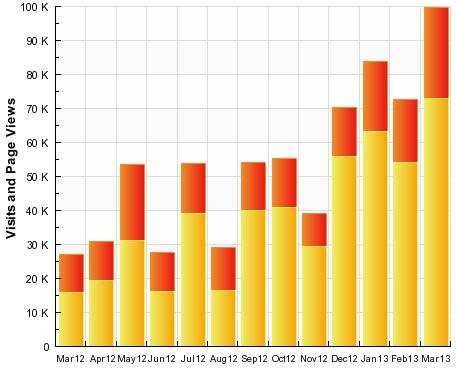 I have heard it said that blogging is an exercise in pride.  Maybe, maybe not.  If you're engaged in advocacy journalism and analysis, it makes no sense to do it without traffic to your site.
It is possible that this is a justified endeavor for cathartic purposes, but it seems to me that this effect would soon wear off.  If it doesn't maybe you have deeper problems that blogging cannot fix.
At any rate, this only makes sense to me if you can engage in persuasion.  Persuading others to think like you do, and challenging those who don't, is the reason I do this.
I won't list all of the other web sites which have linked my articles over the last year because it's too many to cite and I'm afraid that I would leave out some.  So I'll just say thank you for your attention.
Most of all, thanks to my readers who faithfully keep coming back every day.  I especially enjoy the comments.  I read every one of them, even if I don't respond.
Again, to all, thank you for your patronage.